Spring Fling Visual Arts Camp
The American Theatre – Studio Theatre
April 3 – 7, 2023
9:00 AM – 12:00 PM

Ages 6-10
$50/day - $225 for the entire week
Join us at our Spring Fling Visual Arts Camp for a week of creativity, exploration, and fun! Your child will have the chance to learn and practice a variety of artistic techniques, including drawing, watercolor, assemblage, collage, and mixed media. Take one class, two, or all five – it's your choice! Our art teachers will provide guidance and support as your child creates beautiful artworks and strengthens their artistic skills. Don't miss this opportunity for your child to discover their creativity and make meaningful connections with others. Sign up for our Spring Fling Visual Arts Camp today!
Hampton Arts values providing cost-effective educational opportunities for all students interested in exploring the visual and performing arts. Scholarships for our programs are available.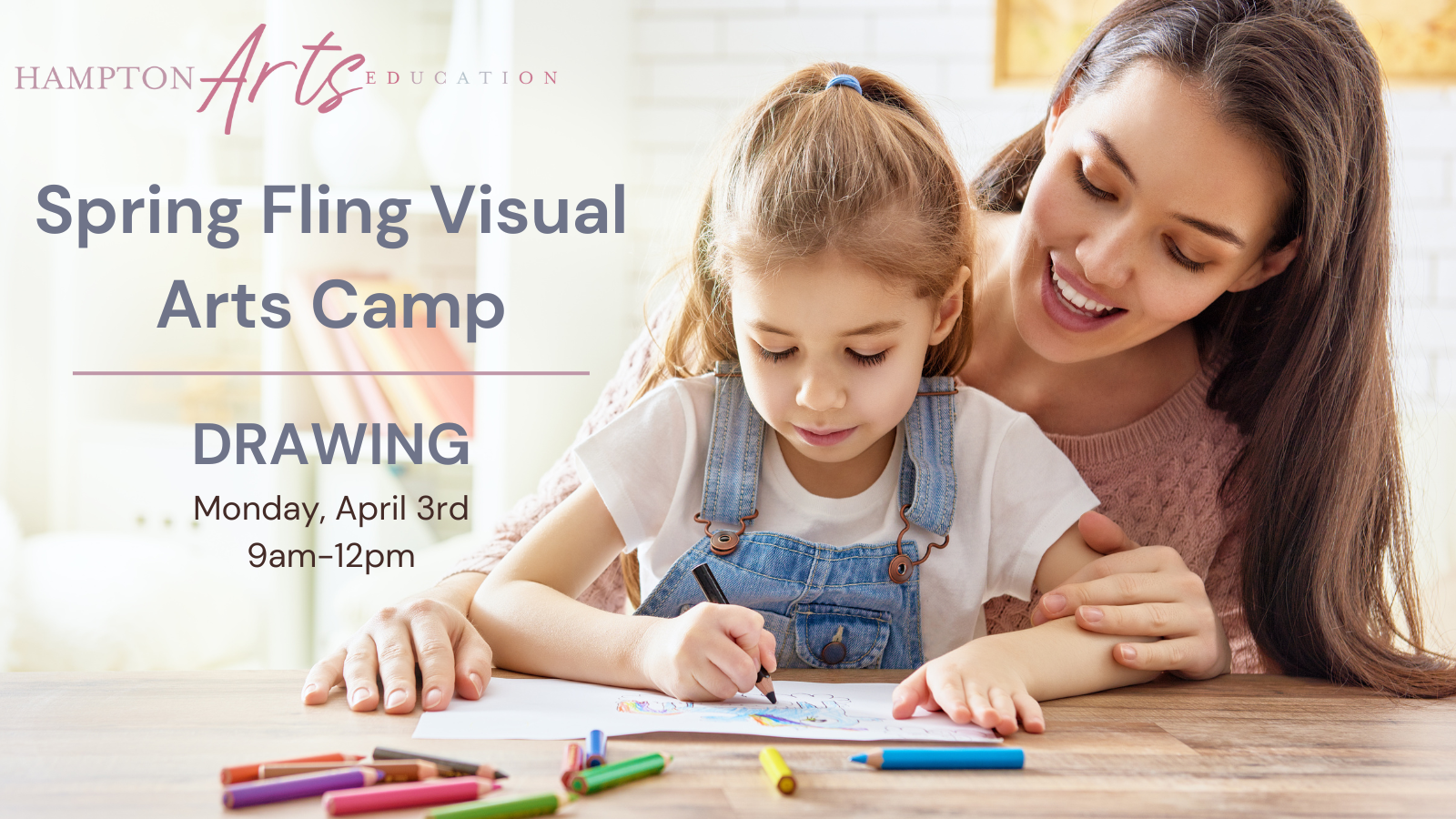 Monday, April 3rd: DRAWING – On the first day, campers will learn and practice a range of exciting drawing techniques, including pencil sketching and charcoal. Your child will tap into their creativity and discover their passion for drawing!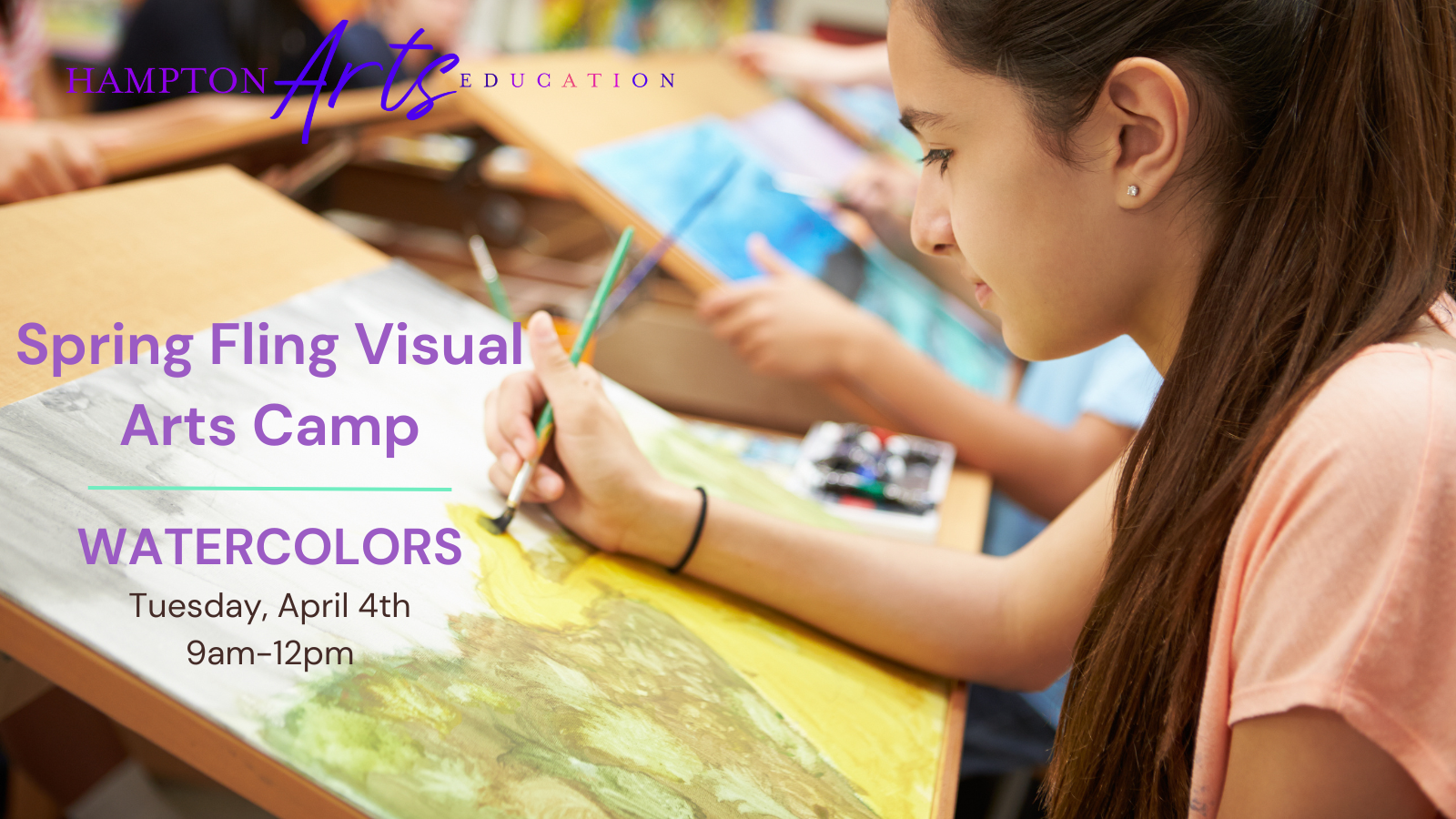 Tuesday, April 4th: WATERCOLORS – Next up, campers will dive into the fundamentals of Watercolors! In this dynamic medium, your child will create their own stunning paintings.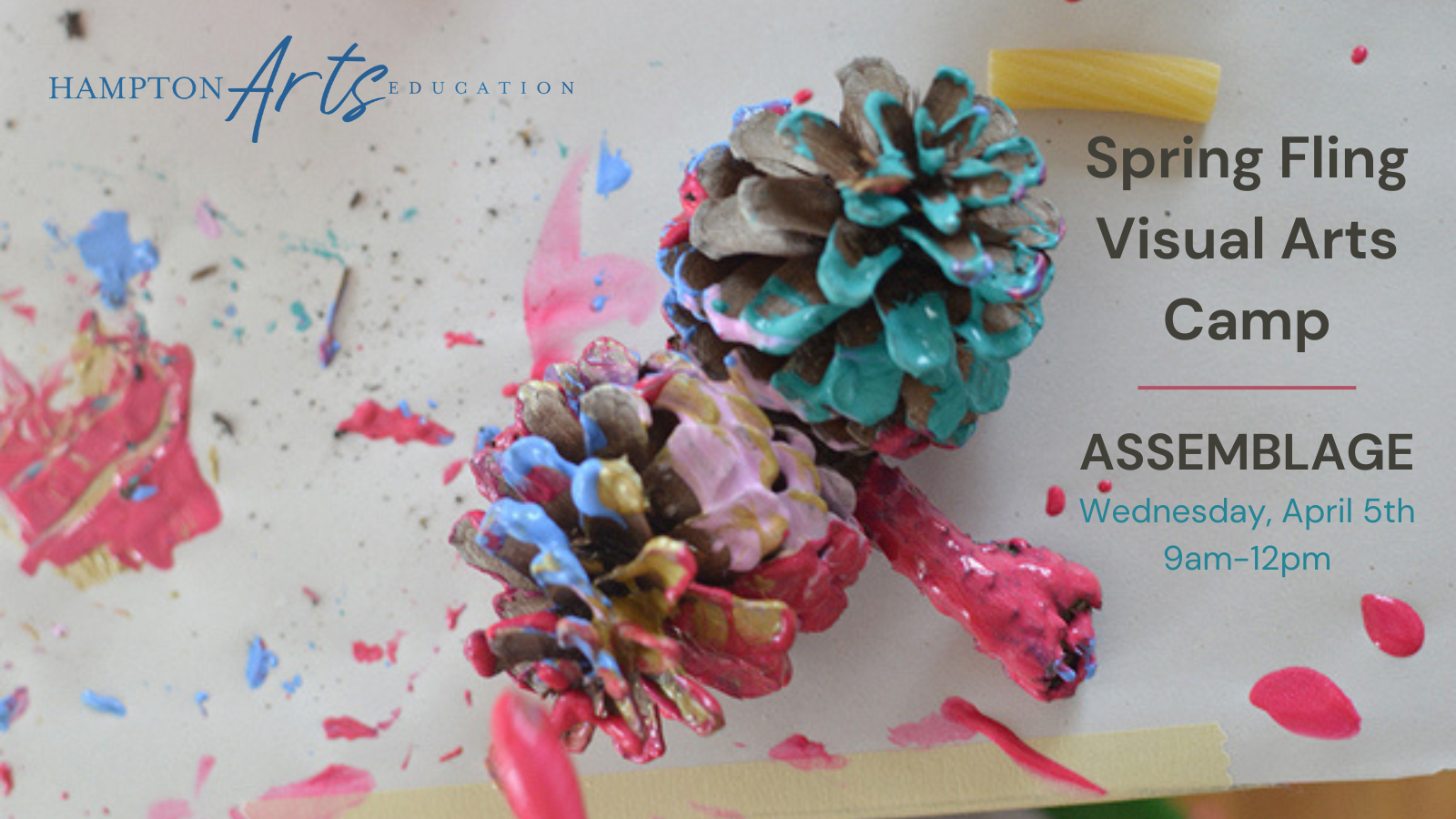 Wednesday, April 5th: ASSEMBLAGE – On Wednesday, campers will create art using found and recycled materials, as well as traditional art materials! Campers will have fun making some new out of something old!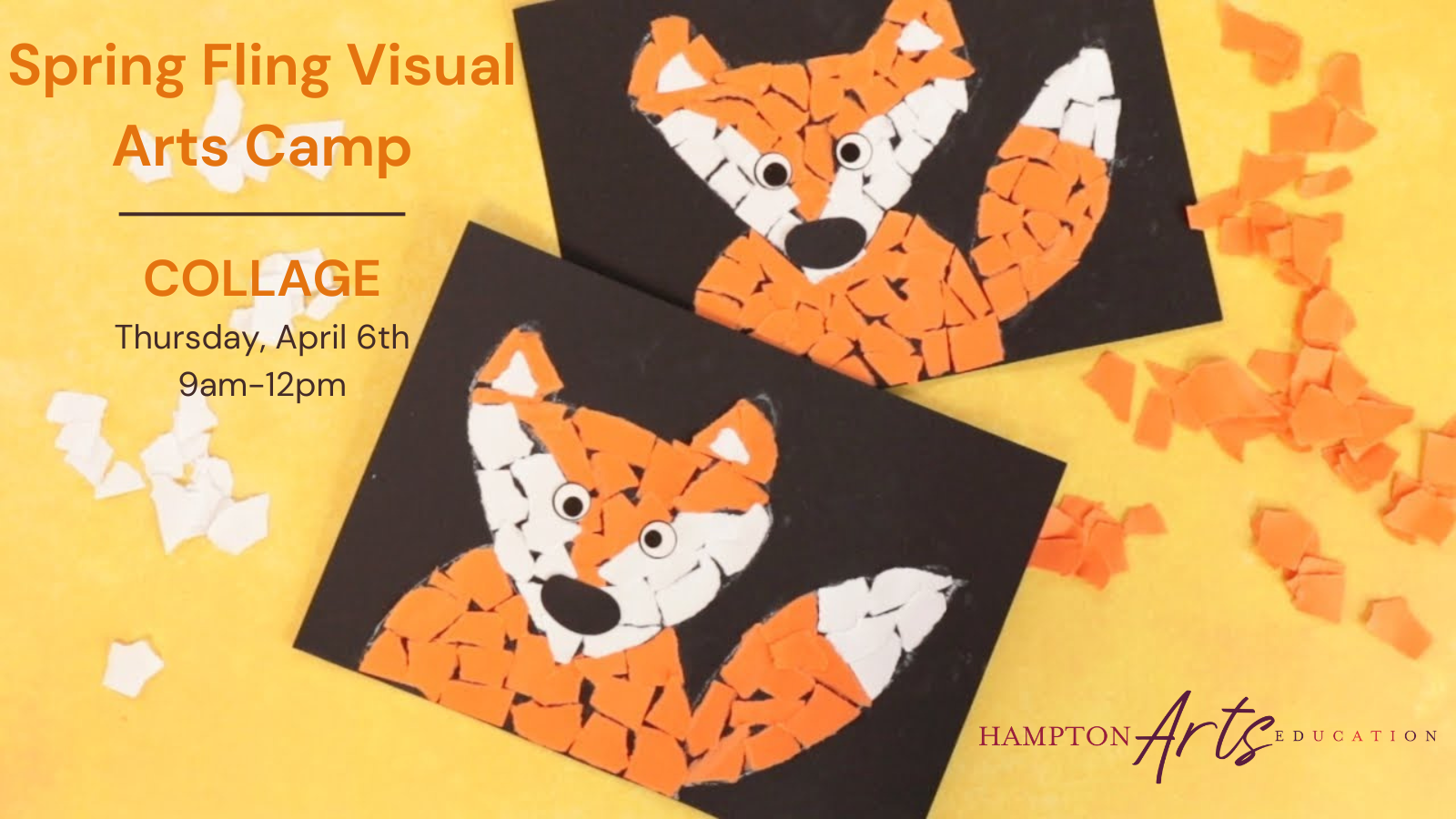 Thursday, April 6th: COLLAGE – Thursday will give everyone the chance to make a collage! Whether using construction paper, color tissue paper, magazine clippings, or other materials, campers will put it all together in their own collage.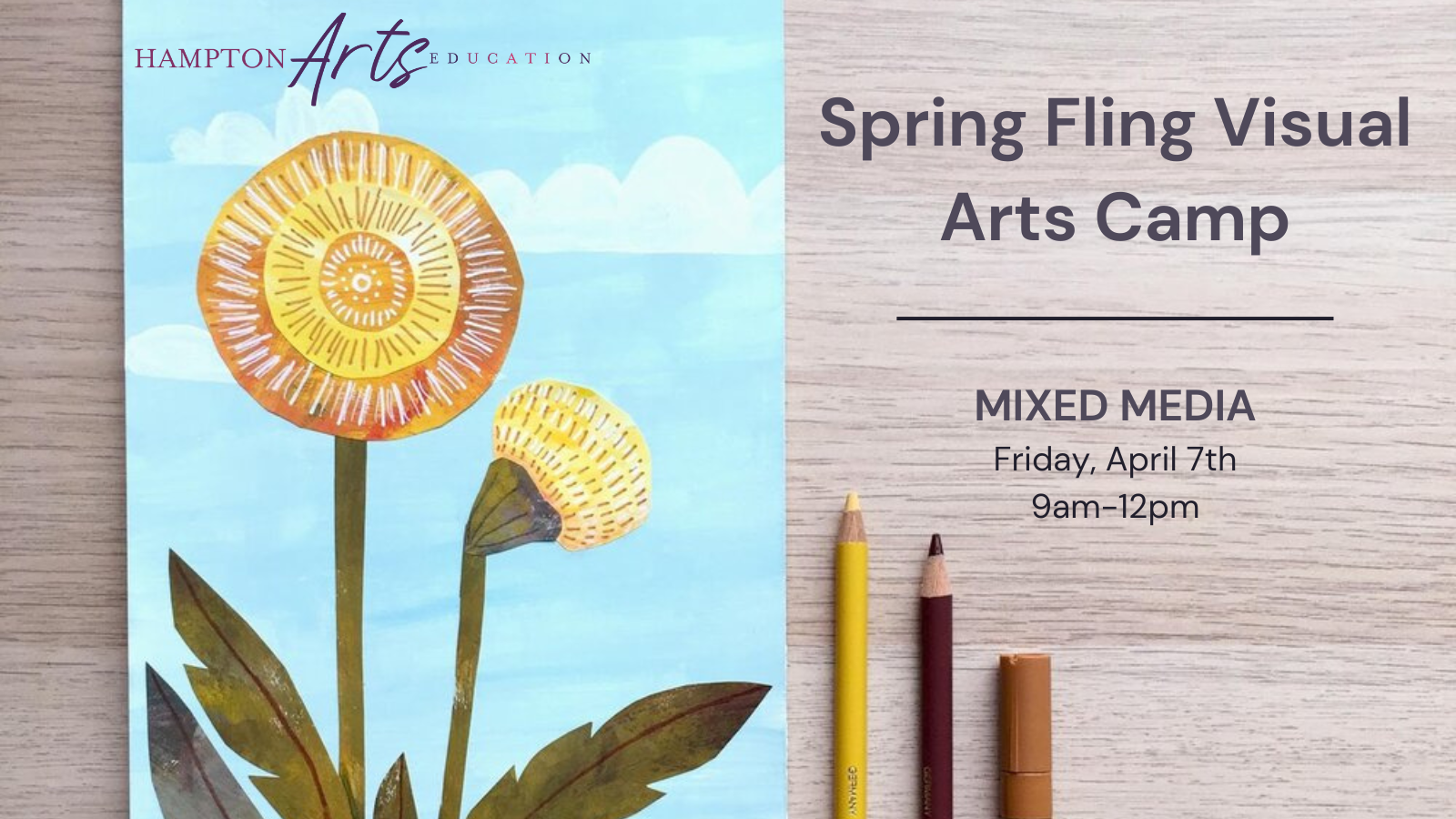 Friday, April 7th: MIXED MEDIA – Experience the thrill of mixed media on the last day of camp! Your child will have the chance to explore a range of mediums, including paint, pencils, and collage, and then create their very own special project by putting it all together.
Registration is open now and spots are limited!
Deadline to register is Friday, March 31st.
Click here to register for individual sessions or for the entire week. If you have questions, please email danny.devlin@hampton.gov