Aug 15, 2023
Family Fun Series 2023-2024
The American Theatre's commitment to programming for all ages comes to life this season with three exceptional productions. Our Saturday Morning Club performances offer literary classics, sing-a-longs, and puppetry that is sure to entertain and inspire children and adults alike, introducing a new generation to the magic of creative storytelling.
---
The Legend of Sleepy Hollow
Sat, Oct 21, 2023, 11:00am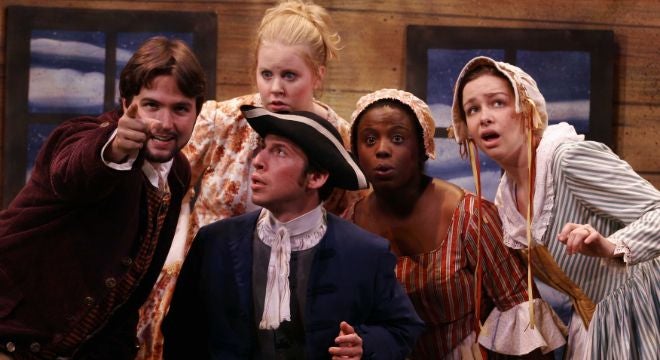 Celebrate Halloween and witness superstitious schoolmaster Ichabod Crane's child-friendly, spooky adventures as he encounters the galloping Headless Horseman in this eye-catching adaptation of Washington Irving's literary classic. A Virginia Rep on Tour Production.
---
A Christmas Carol
Sat, Dec 2, 2023, 11:00am
Perhaps the best loved holiday story of all time, this adaptation of Dickens' classic is particularly suited to children. Watch Mr. Scrooge have a change of heart from stone to gold as he is visited by the ghosts of Christmas. All the joy, sentiment and meaning are here, without being too scary for young audiences. A Virginia Rep on Tour production.
Adapted by Steve Perigard, Music and Lyrics by Paul Deiss.
---
Barefoot Puppets: Little Red and the Gingerbread Man
Sat, Feb 3, 2024, 11:00am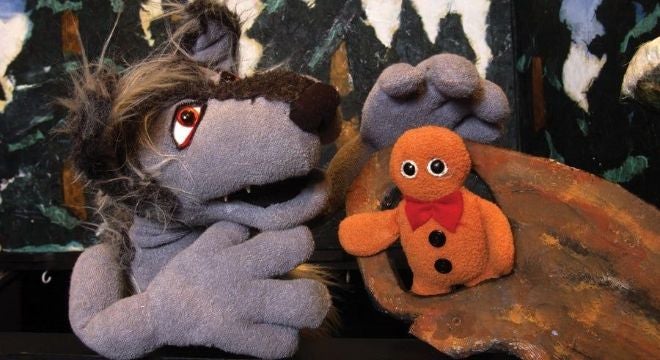 Two tales rolled into one! This show combines two well-loved, classic tales to create an original, fun-filled romp through fairy tales. Join Little Red as she pursues a mischievous Gingerbread cookie through the woods to Grandma's house. Original music, snowy scenery, and everyone's favorite Big Bad Wolf make up this seasonal favorite for our youngest audiences.
---
At only $8 a ticket, seats are filling up quickly, so get your TODAY!