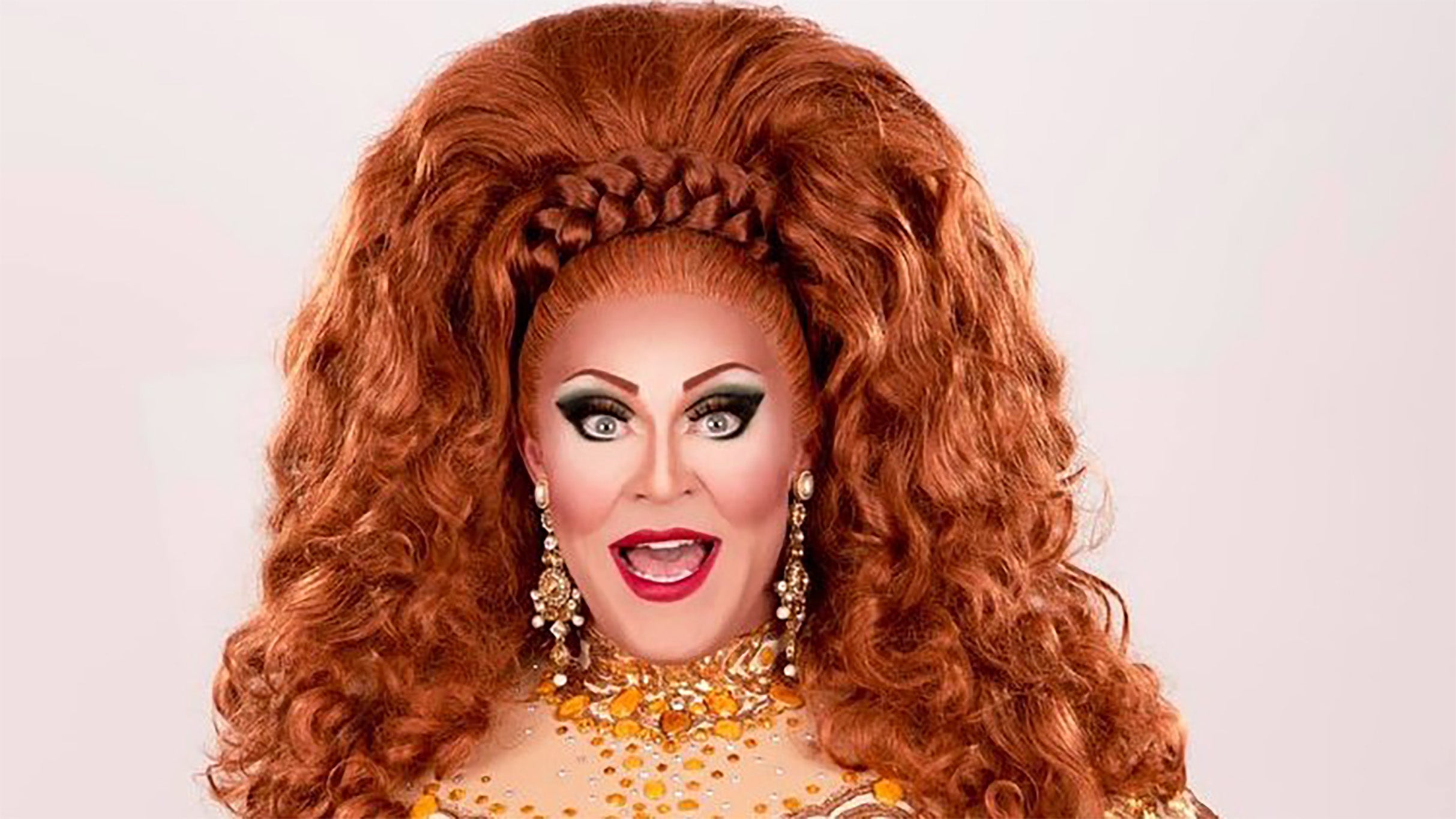 Aug 29, 2023
Varla Jean Merman
Varla Jean Merman is bringing her world-famous, unforgettable performance style to The American Theatre for two nights! Laugh, cry, and love along with Varla as she performs in an intimate cabaret space.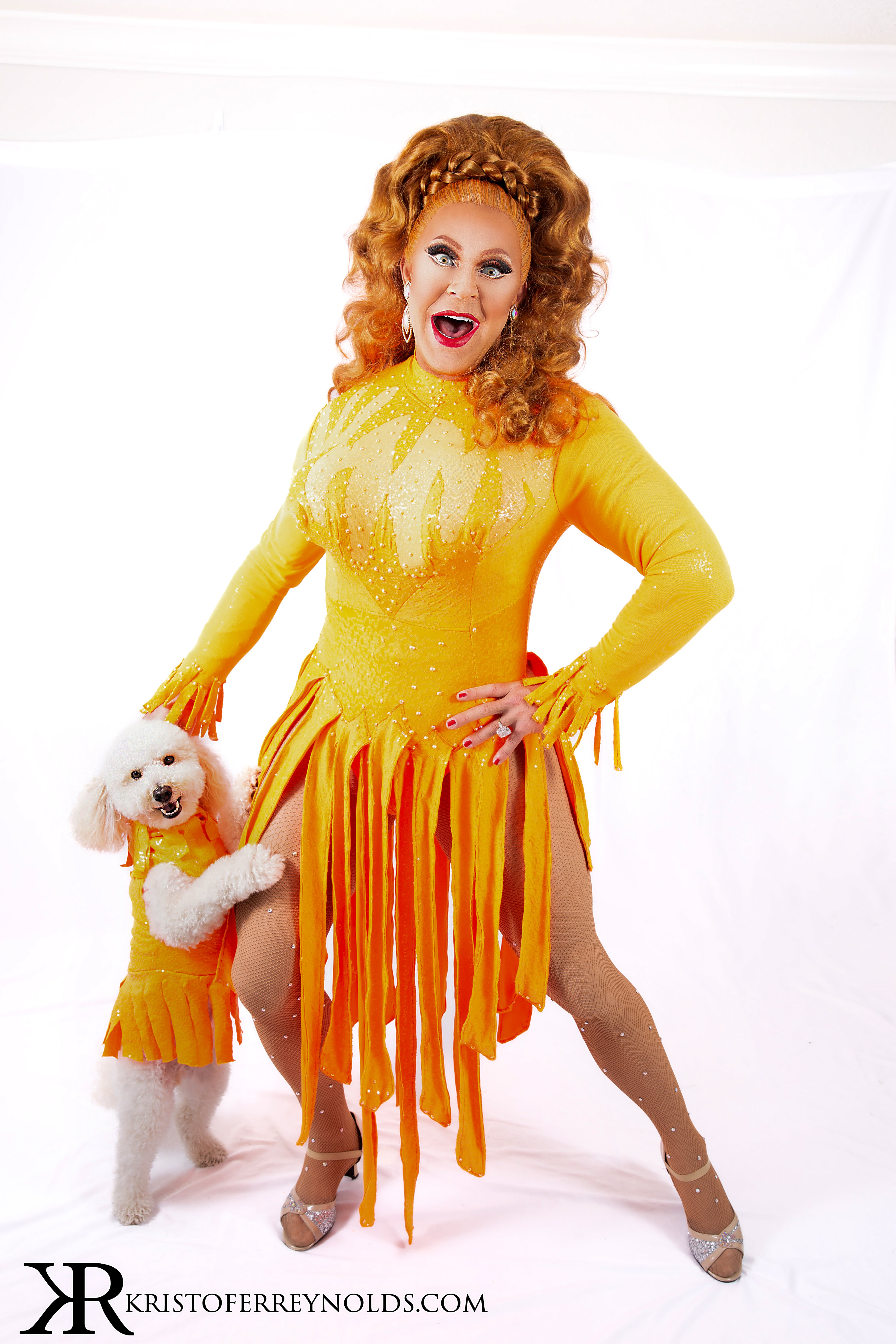 Where did the name "Varla Jean Merman" come from?
Oh God! I'm going really date myself! "Varla" is actually the lead character's name in a Russ Meyer cult-classic film "Faster Pussycat! Kill! Kill!" "Jean" is from "Norma Jean", Marilyn Monroe's real name. And "Merman" from the legendary Broadway belter, Ethel Merman.
What got you started in drag performing?
I met a guy in college named Timo, who always had a video camera with him filming. Back then, a video camera was about the size of a small microwave. He introduced me to the films of John Waters and I instantly fell in love with the drag icon, Divine. Timo and I began filming videos that we would give to all the gay bars in the New Orleans area to play while they were playing dance music. People watched them with delight. We would film Varla running through the French Quarter being chased by a plastic rat on a fishing wire, or Varla drinking a gallon of milk very sloppily on the street in high traffic areas. I fell in love with the video medium. And that is how I first started, even in my live shows. I would show videos in between live numbers. That device is now a staple for drag cabaret. But at the time, I was the only one doing it. And I still use videos to this day, 35 years later.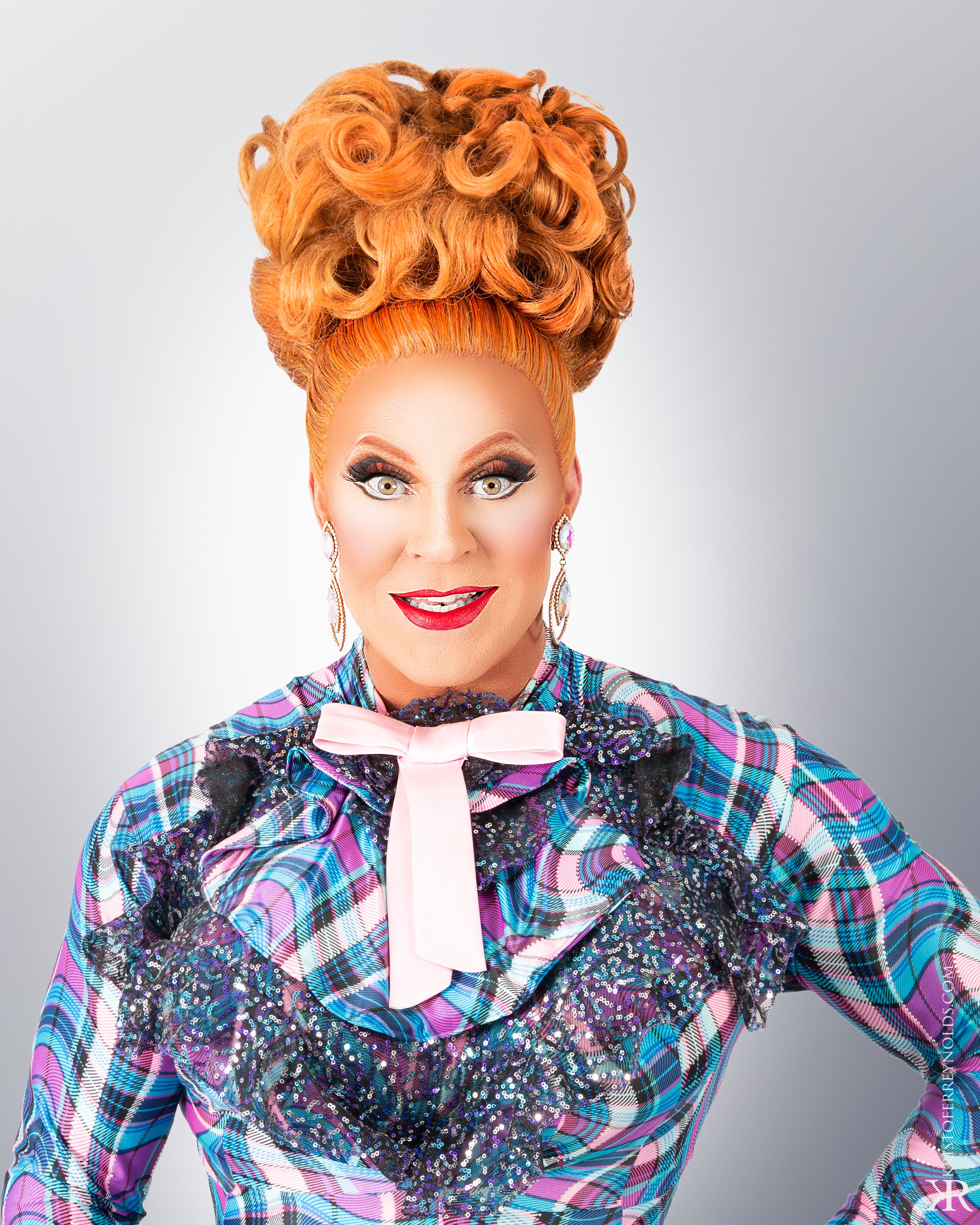 Who/what was your inspiration for your look?
A little Ann-Margret, a little Doris Day.
Have you always loved performing and what is your favorite thing about it?
I grew up being obsessed with Carol Burnett. But I never pictured myself in the male roles. It was always the female roles. I knew even as a kid that I would end up doing something like that one day. And I DID!
What quality does your drag persona have that you wish you had in your life off-stage?
The ability to constantly laugh at herself. I tend to be way more serious. But Varla laughs everything off.
How has being in drag impacted your life?
I dreamed of performing, but I never dreamed of making a career out of drag. I get to write new shows every year, travel, and bring laughter to so many people. It seems now like it was always destiny. I've never had to ask to be booked. I quit my advertising job in 1997 and have always worked steadily in drag and made a wonderful living, doing what I love to do. I would not have had this life in I had stayed in advertising!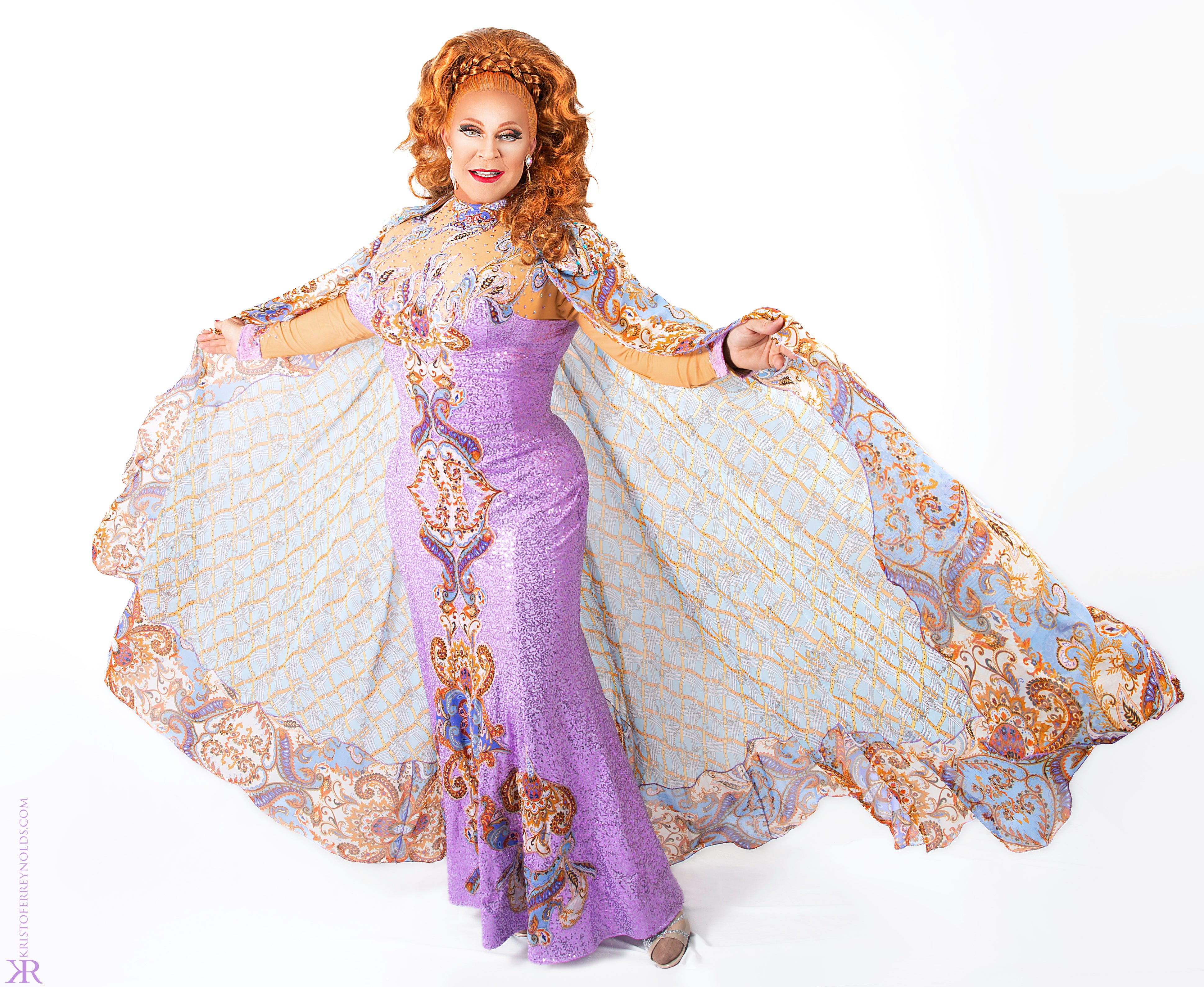 What tips do you have for someone wanting to get started in drag?
Drag Race isn't the only way to success. I did it without a drag race. So did Miss Coco Peru, Jackie Beat, and Sherry Vine. So, if you are young and can't get the golden ticket of a Drag Race casting, don't give up. It could be that you just can't conform to that particular show. But you may have a talent that exceeds those limitations. And the world always wants to see something new, original, and different!
What was it like to be in the independent film "Girls Will Be Girls" and what did you take away from that experience?
It was a dream come true! I have never had more fun in my life! Even though my face looked like ground chuck from all the shaving! But more importantly, I learned the art of professional filmmaking from my two seasoned co-stars Jack Plotnick (Evie) and Clinton Leupp (Coco). They taught me the ins and outs of what to do in every shot so that I give the editor the most usable takes.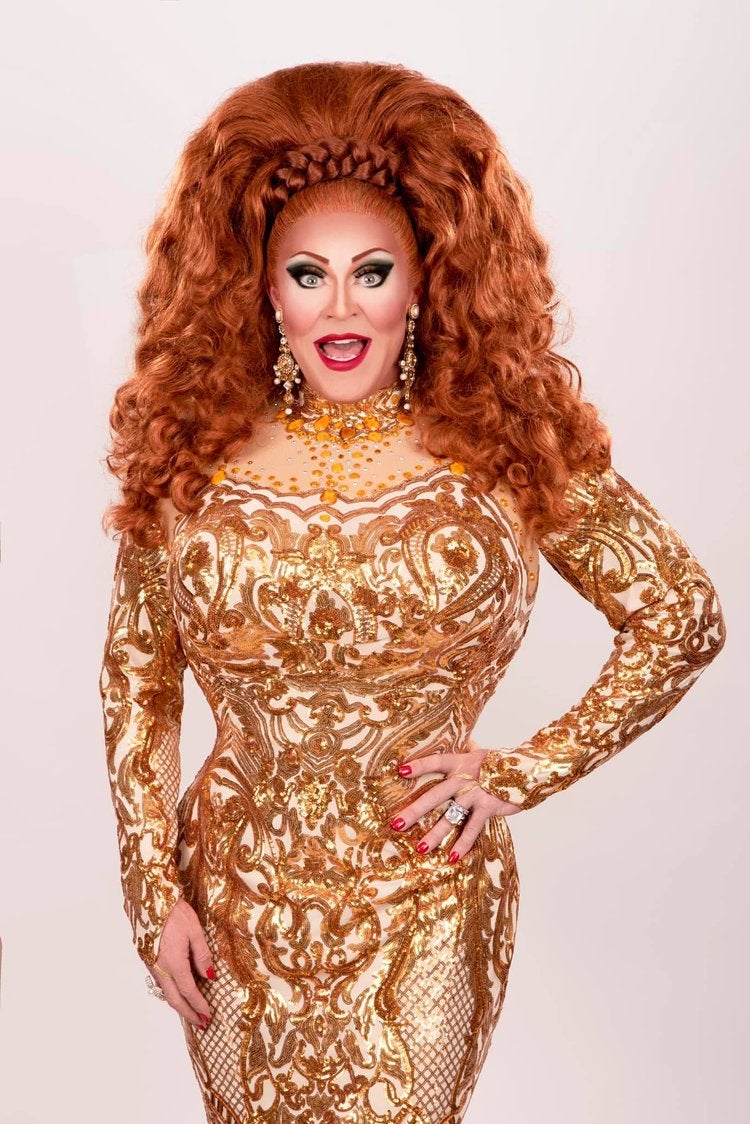 What was it like performing in iconic places, such as the Sydney Opera House & Carnegie Hall?
Of course, those esteemed venues were a complete thrill, but I have had just as amazing shows on a plywood-covered pool table in New Orleans. I want to make people laugh. And I will do that anywhere someone lets me! Stages, street corners, public restrooms! I've done them all!
*VIP MEET & GREET AVAILABLE*
OCTOBER 20 SHOW TICKETS | VIP ADD-ON
OCTOBER 21 SHOW TICKETS | VIP ADD-ON

*VIP Meet & Greet ticket must be accompanied by a same day show ticket.*