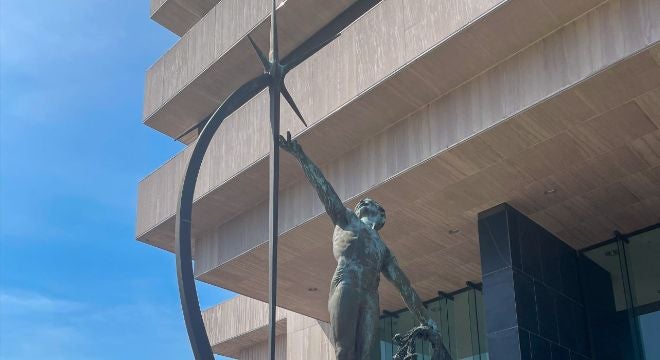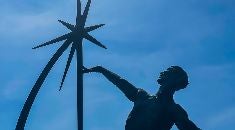 Apr

22

-

Jun

17

, 2023
From the Sea to the Stars
Apr

22

-

Jun

17

, 2023
From the Sea to the Stars
April 22 – June 17, 2023
Reception: April 29, 2023 | 3-5pm
Cocktails at the Charles: May 12, 2023 | 5:30pm
From the Sea to the Stars
Hampton, the coastal town formed on July 9, 1610, has a multi-generational legacy of history and culture. With the title taken from the city's motto, this exhibition will showcase how our region's talented artists interpret From the Sea to the Stars in their artwork. Works by twenty five artists will explore motifs from the representational to the abstract including paintings, sculpture, glass, photography, and mixed media. This exhibition celebrates how the simplicity of a city motto can reach across geographical and artistic boundaries to touch on the economic, creative and place-making impact Hampton offers to all of Coastal Virginia.
Also on view will be a timeline of the historic events and places within the City of Hampton (assistance provided by the Hampton History Museum).
Watch this video for a more in-depth explanation of what this means to Hampton Arts!
Also on view:
To Lead and To Serve: American Indian Education at Hampton Institute 1878-1923
A unique chapter in American history unfolded at Hampton Institute between 1878 and 1923. During this forty-five year period, the school conducted an unprecedented biracial educational program. Over 1,300 Indian students from sixty-five tribes attended Hampton. Their experiences and the program which was developed for them are the subject of To Lead And To Serve: American Indian Education at Hampton Institute 1878-1923. The twenty-two panel exhibit contains more than eighty historic photographs chronicles Indian education at Hampton from the inception of the program through its conclusion. On loan from the Hampton University Museum.