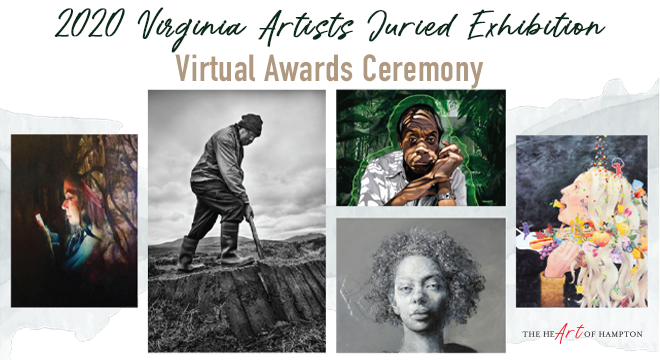 2020 Virginia Artists Juried Exhibition Award Winners
Oct 24, 2020
2020 Virginia Artists Juried Exhibition Award Winners
2020 Virginia Artists Juried Exhibition
This much anticipated, annual juried exhibition showcases many of Virginia's finest artists and artisans. This year's exhibition features $4000 in cash prizes awarded to Best in Show, First, Second, and Third Places, and several awards of distinction in a variety of media. Artists from all across the Commonwealth, who work in all styles, genres, and media, were invited to submit artworks for consideration.
About the Juror
Diana L. Blanchard Gross is an Independent Curator and Exhibition Consultant. She serves as the Curator of the Peninsula Fine Arts Center as well as the Curator for the Virginia Sports Hall of Fame. Blanchard Gross was the former Curator of the Peninsula Fine Arts Center for six years (1996-2002). She curated 12-15 exhibitions a year as well as coordinated traveling exhibitions for the Art Center galleries. She has developed and curated exhibitions on N.C., Andrew and Jamie Wyeth, Norman Rockwell, Francisco Goya as well as exhibitions on Native American, Asian and African art. She received her Bachelor of Art degree in History from Old Dominion University and her Master of Art degree in Art History and Museum Studies from Virginia Commonwealth University.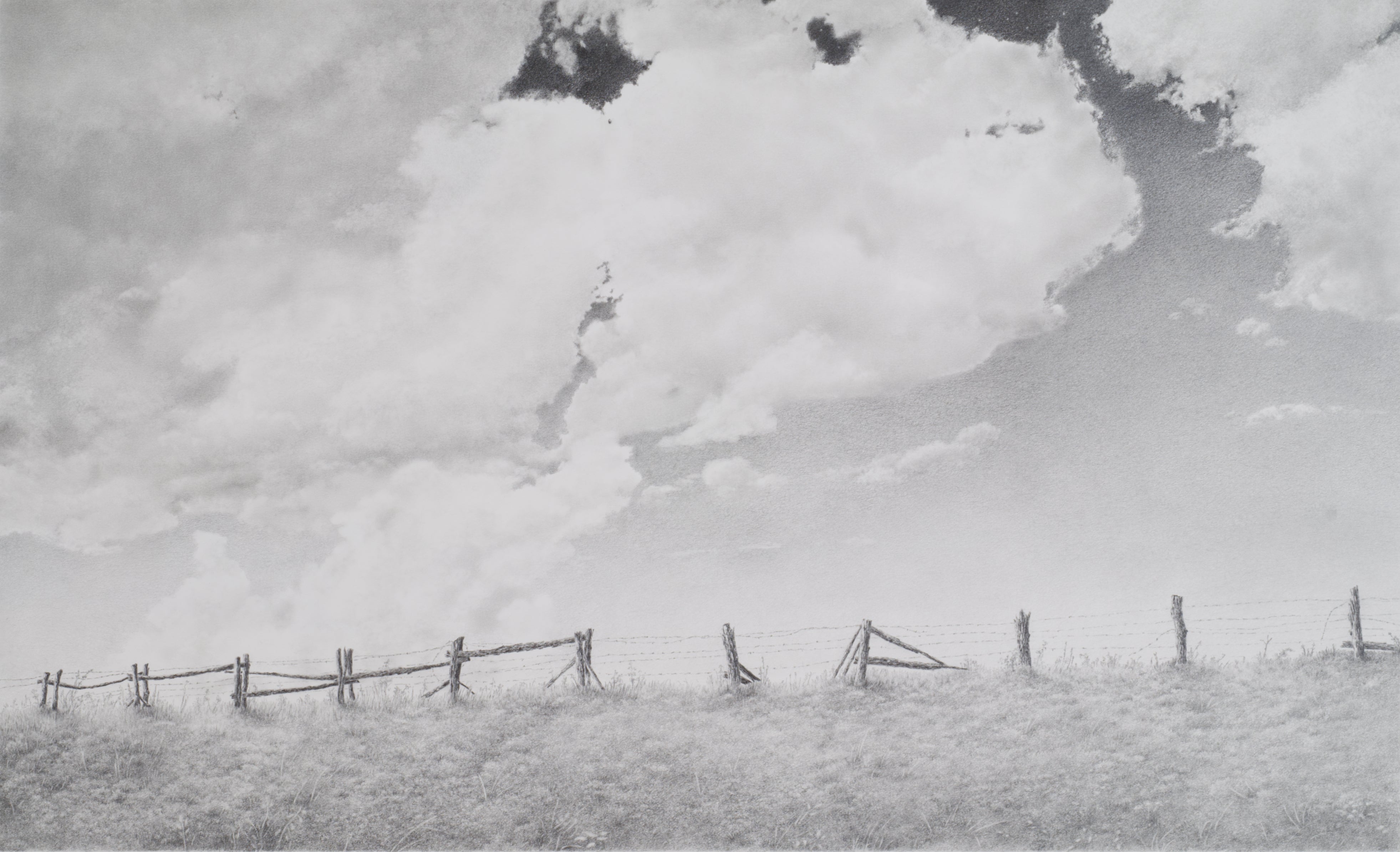 Juror's Statement
"It is always humbling and an honor to be asked to serve as a juror. It's certainly a pleasure as well as a learning experience to view artwork by a variety of artists working in various media. I would like to thank all the artists for submitting their work to the exhibition. I think it takes a significant amount of courage to have your work viewed and judged by one person.
With the large amount of entries for this exhibition, I reviewed the works numerous times. All jurors try to be objective in viewing the images but in many cases personal tastes can influence the selection process. A mindful juror will leave the ego, any biases, personal tastes, and friendships at the door. Although a difficult process, it is hopeful that the final selections will result in an aesthetically pleasing and thoughtful exhibition. While jurying the work from the actual work would be optimal, unfortunately it is not feasible in most cases. Viewing work from digital images can be problematic if not presented in the best light.
After years of jurying countless exhibits and working with other jurors and jurying alone, I can speak from my personal experience during this process. What criteria is the juror looking for in your art? Does your art reveal a mood, a feeling, or a sense of place? Does your work make a social statement or tell a story? I look to be moved by the work, to experience it, and to be taken in by its expression.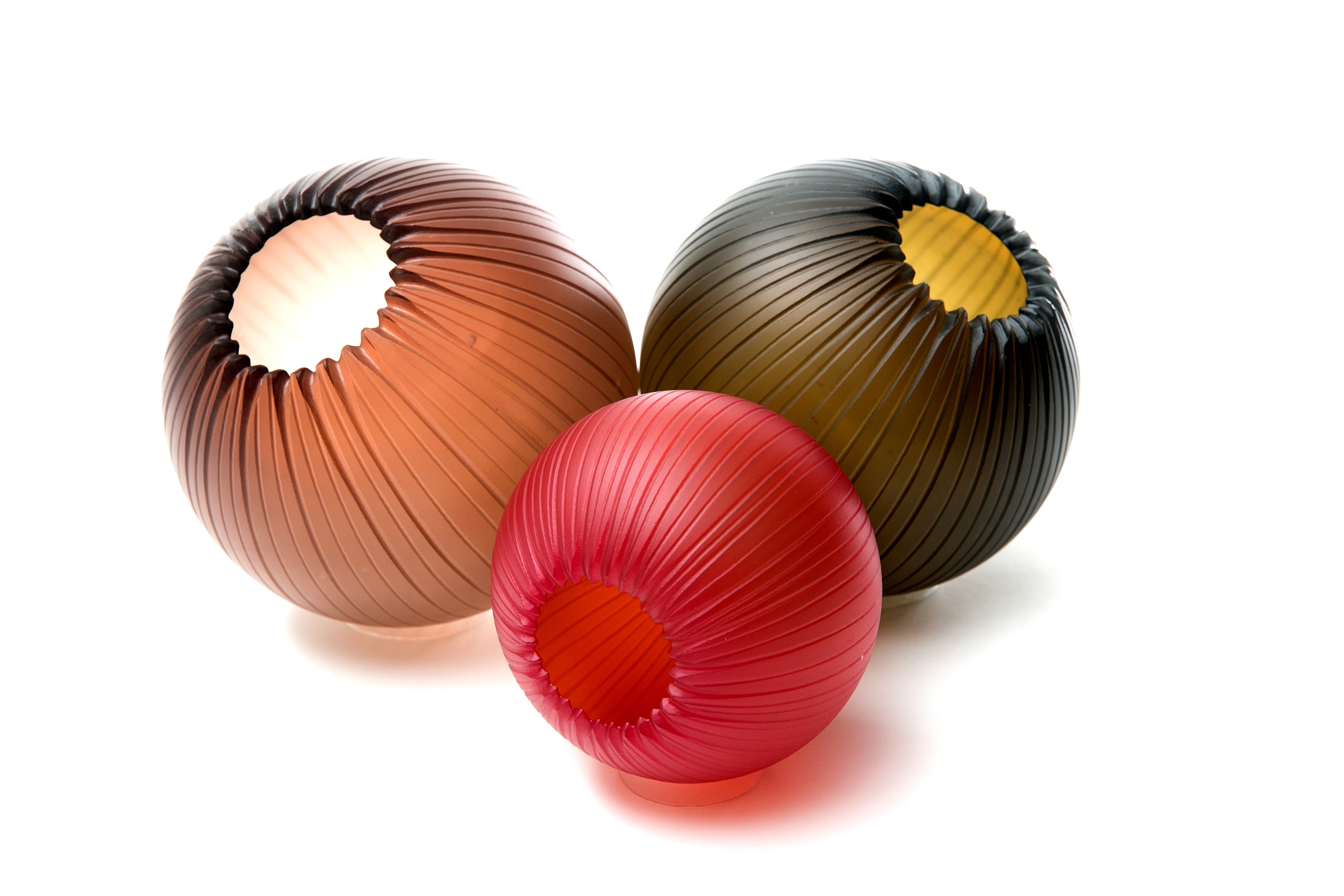 After the initial impression, I try to understand what the goal is for your artwork. I look at how you organized the pictorial elements: line, shapes, values, edges, color, light and atmosphere, and rhythm and movement. Then I considered the technique you used. Does the technique serve the goal – the vision, the inspiration – for the work of art.
After all this, these works are the ones selected for the exhibition. Next on the agenda is judging artwork for awards. Seeing the works in person, I get a better feeling of pieces that speak to me as well as looking for that one piece that stands out above the rest for the Best in Show award. The second time through, the work must stand up to the scrutiny according to the criteria. Many, many more walk-throughs are done in looking for and giving out all of the other awards which are judged accordingly in each category.
It has been my honor to serve as your juror. I hope you get the opportunity to see this wonderful exhibition. Many thanks go to Jennifer Morningstar and the rest of the incredible staff at The Charles H. Taylor Visual Arts Center. It has been my pleasure."
2020 AWARDS
Best in Show ($1,000): Sandy Curran, LONELY GIRL
First Place ($750): AnaMarie Liddell, Blue Ridge Sonnet # 48
Second Place ($500): Joshua Solomon, Dark Matter
Third Place ($250): Karen Aneiro, Isolation
The David and Sandra Hillerson Memorial Award ($500): Charlie Lindauer, Dark Roast
Award of Distinction Juror's choice ($200): Peter Geiger, Pagoda
Award of Distinction Juror's choice ($200): Carl Medley, Back-up Plan
Award of Distinction Drawing or Printmaking ($200): Dennis Winston, Royal Head: Gold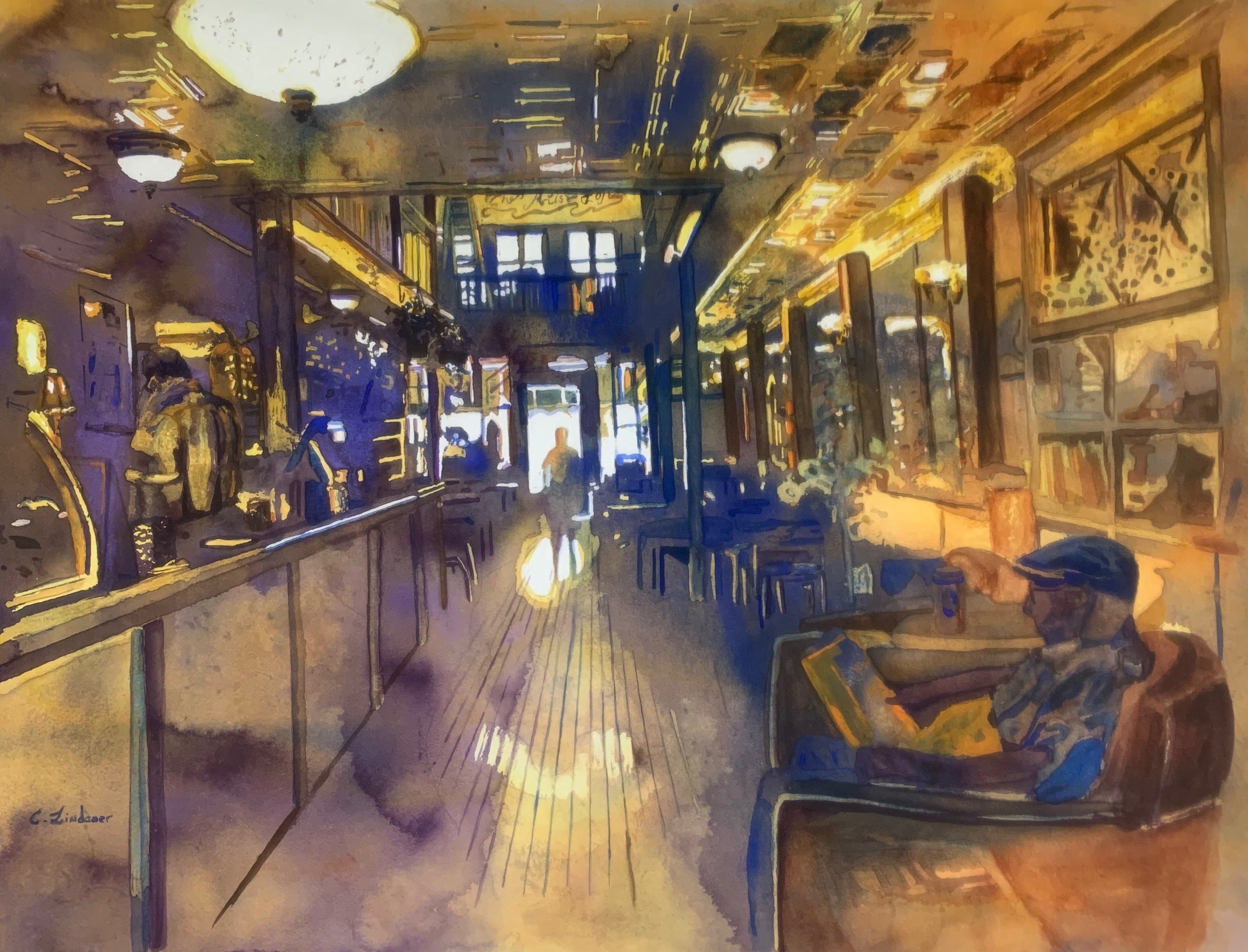 Award of Distinction Oil or Acrylic ($200): Christopher Cole, Le Desespere 2020
Award of Distinction Sculpture ($200): Ryan Lytle, Autophobia
Award of Distinction Photography ($200): Cait Layton, Timeless Moment in a Cafe, Ireland
Award of Distinction Watercolor ($200): Holland Etheridge, Williamsburg Winery in Autumn
Images (top to bottom): Sandy Curran, AnaMarie Liddell, Joshua Solomon, Karen Aneiro, Charlie Lindauer