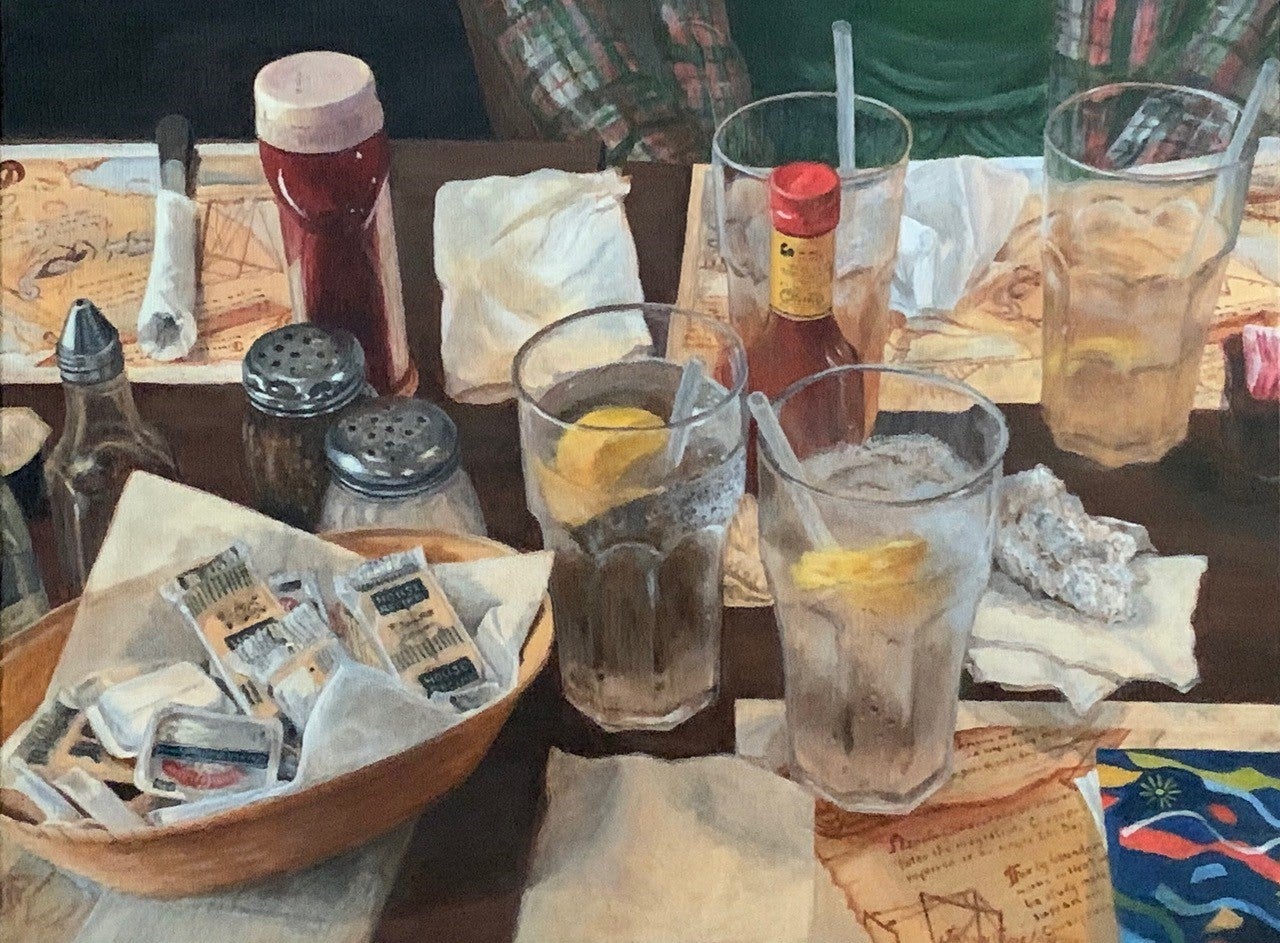 2022 Hampton Arts League Member Exhibition Award Winners
Mar 8, 2022
2022 Hampton Arts League Member Exhibition Award Winners
The Hampton Arts League Member Exhibition presents the artwork of The Charles H. Taylor Visual Arts Center's member organization showcasing both emerging and established artists working in a variety of media. This diverse exhibition represents the talented and unique artists who reside and work in Hampton Roads.
About the Judge - Holly Koons is the inaugural Executive Director of the new Mary M. Torggler Fine Arts Center at Christopher Newport University in Newport News. Her vision for the Torggler is to engage the public through excellence through its exhibitions and educational programming and aligns with the core mission of the University.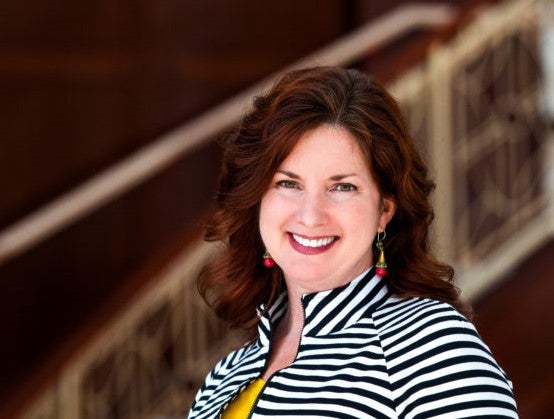 Koons is the former executive director of the Arlington Arts Center (VA) where, over a four-year span, she directed the organization's administration, development, and creative strategy. She has over twenty-five years of experience in non-profit visual arts curation and management. In that time she served as Executive Director of the Greater Reston Arts Center (now the Tephra Institute of Contemporary Art) and Director of Collections and Exhibitions at the Telfair Museums in Savannah, Georgia. During her 15 years at the Telfair, she was responsible for the care, display, and interpretation of the museum's permanent collection in addition to a schedule of up to sixteen changing exhibitions annually. Koons participated in planning the Telfair's new contemporary building, and developed and presented dozens of exhibitions there. She holds a BA from the University of Georgia in English and Art History, and a MA in Art History from the University of Notre Dame. She relocated to Hampton Roads over the summer, and currently resides in Yorktown with her daughter.
Judges statement from Holly Koons -
As a relative newcomer to the Hampton Roads area, I gladly accepted the chance to be the judge for the 2022 Hampton Arts League exhibition, hoping it would allow me to familiarize myself with the local art scene. The exhibition, however, exceeded that simple goal. I was immediately struck by the diversity and technical assurance, as well as the depth of content, of the works on display. Themes of memory, transience, dignity, hope and resilience, as well as joy and humor, are addressed in a surprising variety of media and genres. Clearly, I have arrived among a community of passionate, dedicated artists pursuing thoughtful work.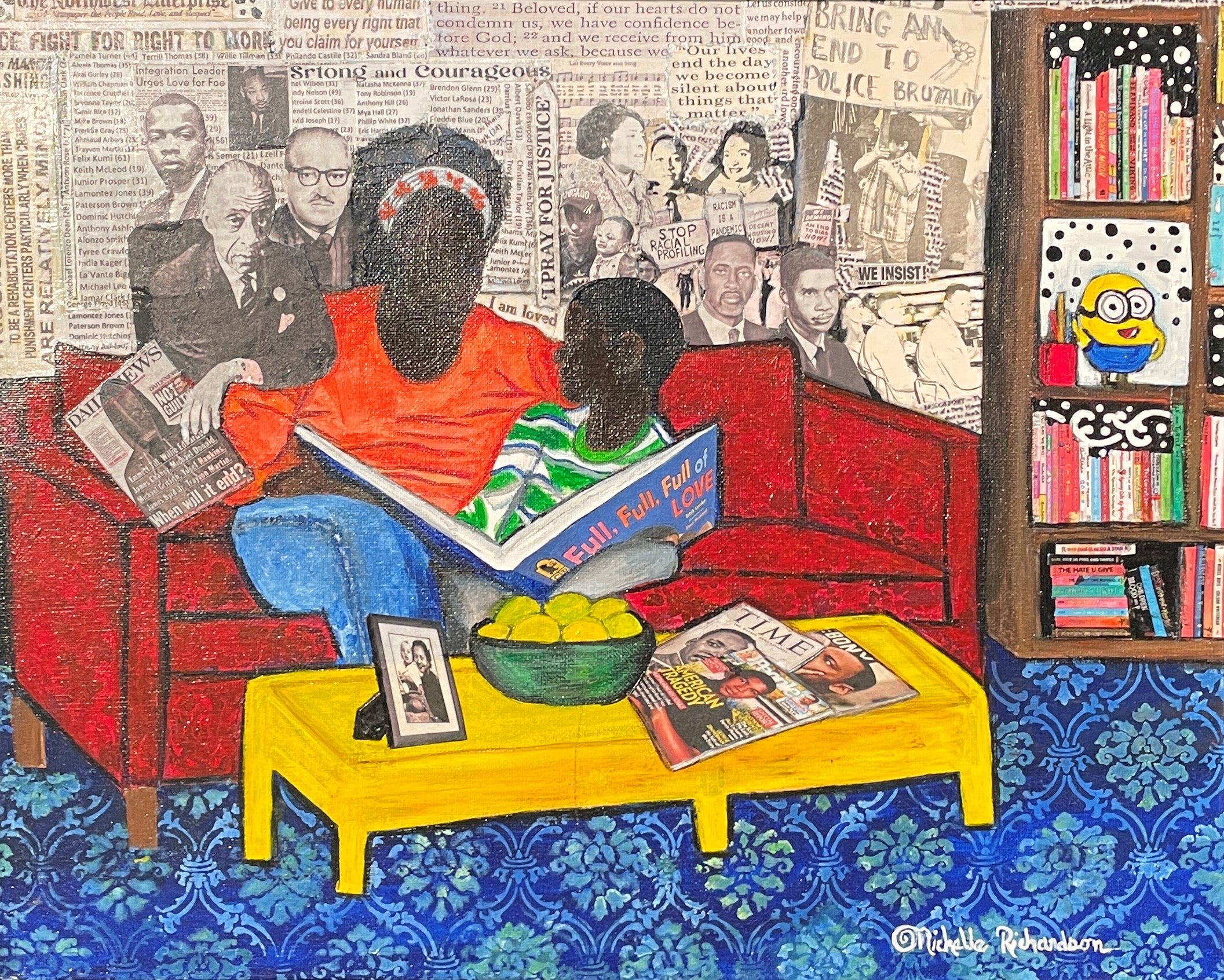 There are more deserving works in this exhibition than there were awards to give. A judge's vision, no matter how informed or educated, is always subjective and therefore, imperfect. Creativity requires courage. I congratulate all of the artists in this exhibition who have not only continued to create art despite the daily challenges of life over the past two years but have also decided to share it with the public. Your determination and skill are on full display in these galleries.
AWARD / ARTIST / TITLE / MEDIUM
$750 Best in Show James Warwick Jones Award -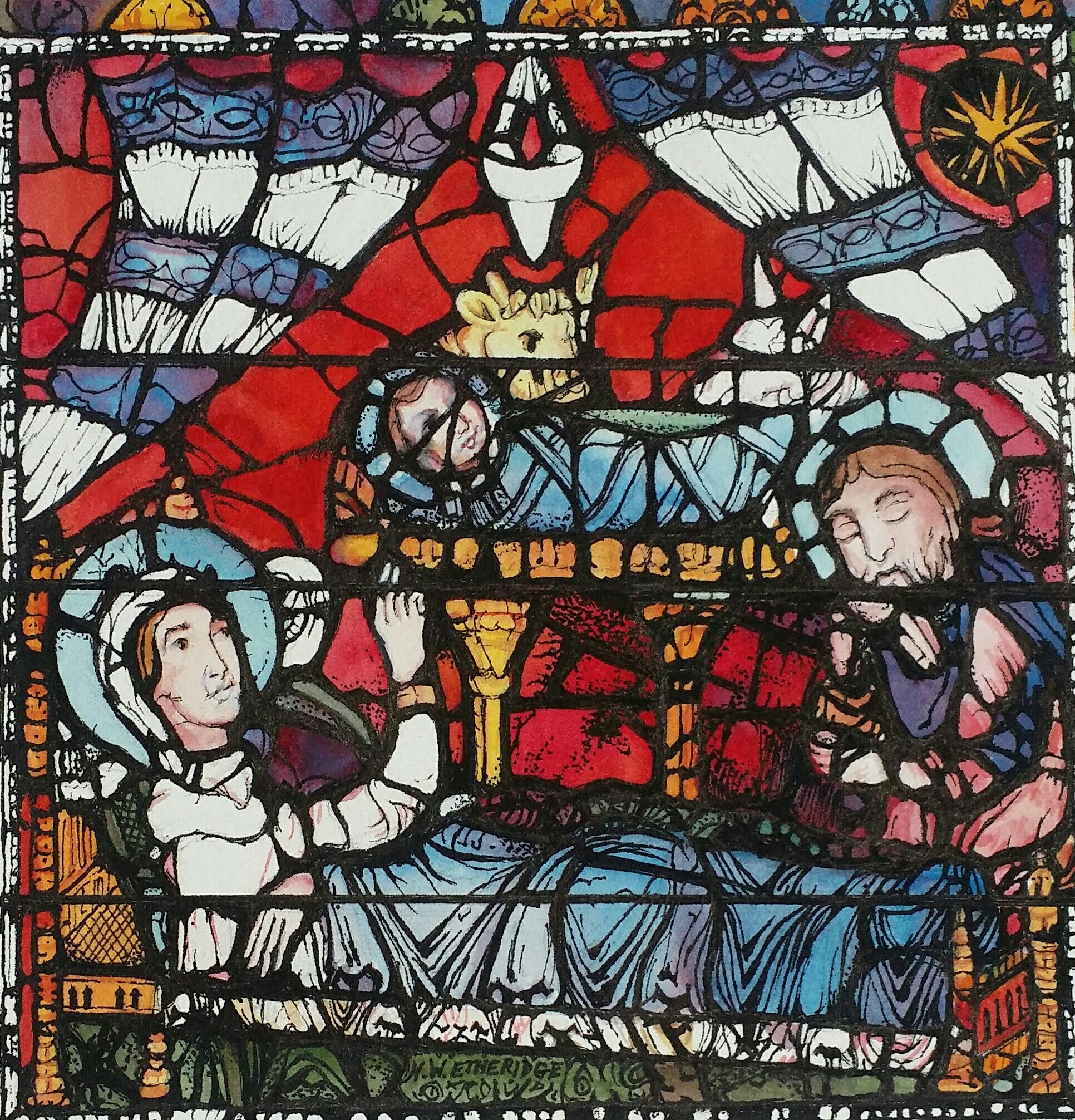 Joanne Sybil Lawson, Another Party Is Over / Acrylic
$500 First Place - Jenny Windsor, Contributor / Oil on linen
$250 Second Place - Holland Etheridge, The Nativity / Watercolor
$100 Third Place - Johnny Mack, Birdhouse / Graphite
Award of Merit - Glenn Ormsby, Red-Tailed Comet / Watercolor
Award of Merit - Michelle Richardson, Fight Hard, Love Harder / Mixed media
Award of Merit - Wolfgang Vogelbein, The Gift / Wood and stone (Mesquite Burl, ebony, maple/Chrysocol la)
Award of Merit - Kwabena Ampofo-Anti, Dynasty 25 / Clay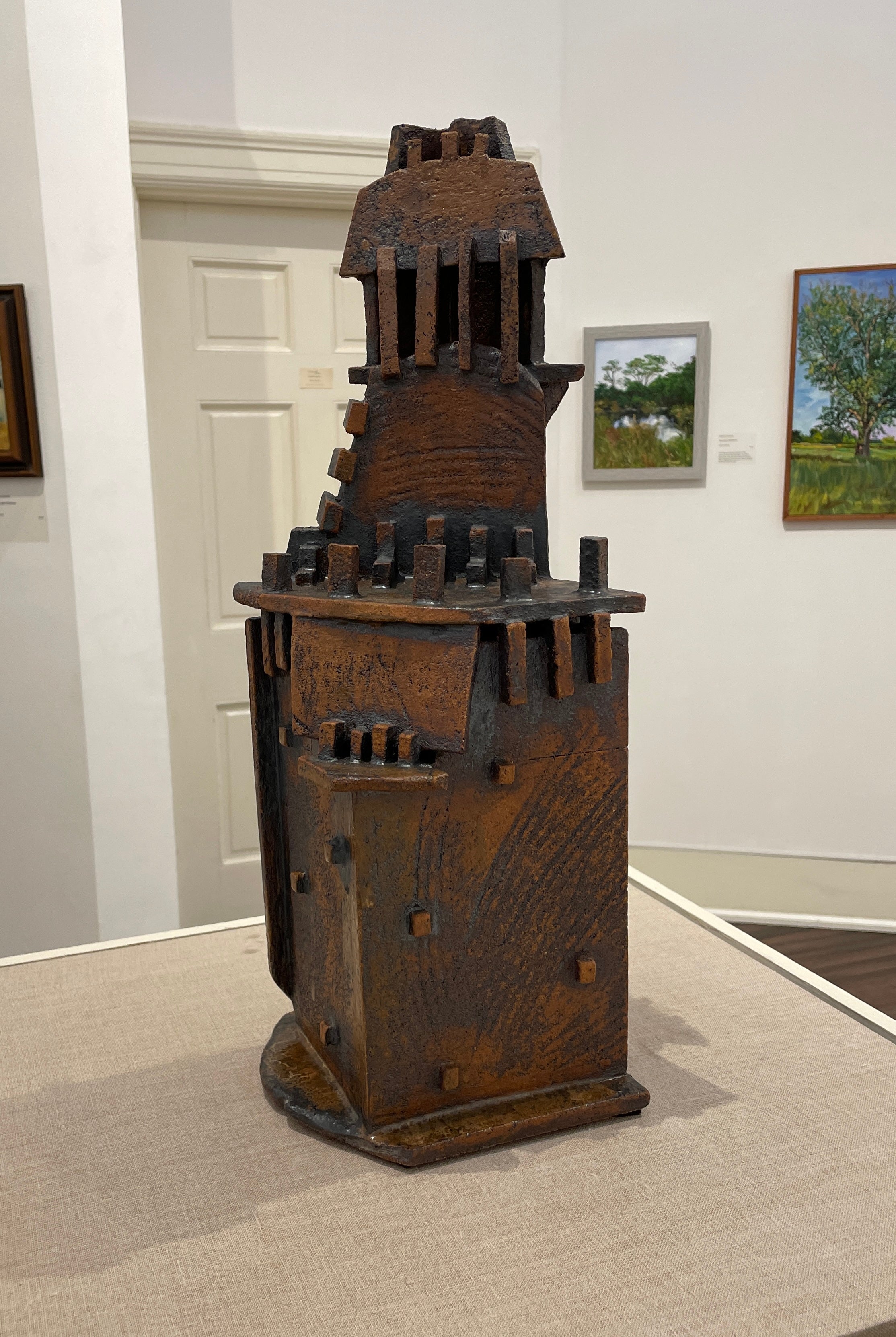 Award of Merit - James Warwick Jones, Misty Nocturne on O'Canoe Place / Acrylic
Honorable Mention - Cindy Guard, Serenity / Acrylic
Honorable Mention - Jacqueline Bontemps, Composition / Metal
Honorable Mention - Lesley Hildreth, The Haunting of Old Age / Porcelain
Honorable Mention - Lisa Boozer, Neptune / Mixed media
Honorable Mention - John Whelan, LD Amory & Co Wharf and John & Nicholas Scallop Boat, Hampton, VA / Photography
Honorable Mention - Jim Dees, The Gift / Water media collage
Honorable Mention - Han In Huang Wong, Love / Watercolor
Honorable Mention - Liz Bahl-Moore, Adventure Bound / Collage
Honorable Mention - Devi Anne Moore, Yellow Dead Roses Diptych / Oil on Linen
Honorable Mention - Curtis Eley, Clear Night at the Naro / Pastel
Image credits: Joanne Sybil Lawson, Another Party Is Over; Holly Koons; Michelle Richardson, Fight Hard, Love Harder; Holland Etheridge; The Nativity, Kwabena Ampofo-Anti, Dynasty 25