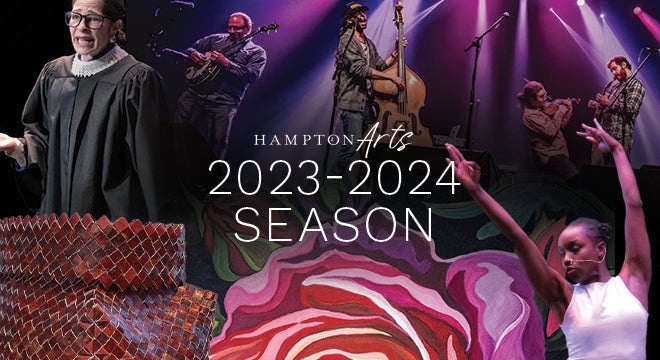 Hampton Arts 2023-2024 Season Announce
Jul 12, 2023
Hampton Arts 2023-2024 Season Announce

Hampton Arts Welcomes You Back
The 2023-2024 Season brings the entire Coastal Virginia region the best performing and visual arts experiences from around the world!

From innovative modern music to cutting-edge American jazz, from Broadway blockbusters to a variety of Christmas and Holiday celebrations — this upcoming season's performers are all storytellers, with or without words!

Inside the galleries, visitors will experience our always-anticipated Hampton Arts League Exhibition to Artists Who Teach; from the Virginia Artists Juried Exhibition to Small Works. In keeping with tradition, the Hampton Holiday Fine Arts Bazaar will also be returning for its third year!

We also continue our price-accessibility with most Theatre tickets starting at $35 – and a number of preferred seats for those who want to guarantee the most sought-after seats early in the season. As always, exhibitions at the Arts Center are free!

We are thrilled to have the opportunity to once again share the magic of the performing arts with you. Creativity and imagination are the threads that weave our cultural tapestry and advance our mission to enhance the quality of life for the artists and audiences we serve.

So get ready for some new experiences, some new friends and some new surprises for the 2023-2024 Season at The American Theatre and The Charles H. Taylor Visual Arts Center!
---
PREMIER PERFORMANCE SERIES
Nobuntu
Saturday, October 7, 2023 | 8PM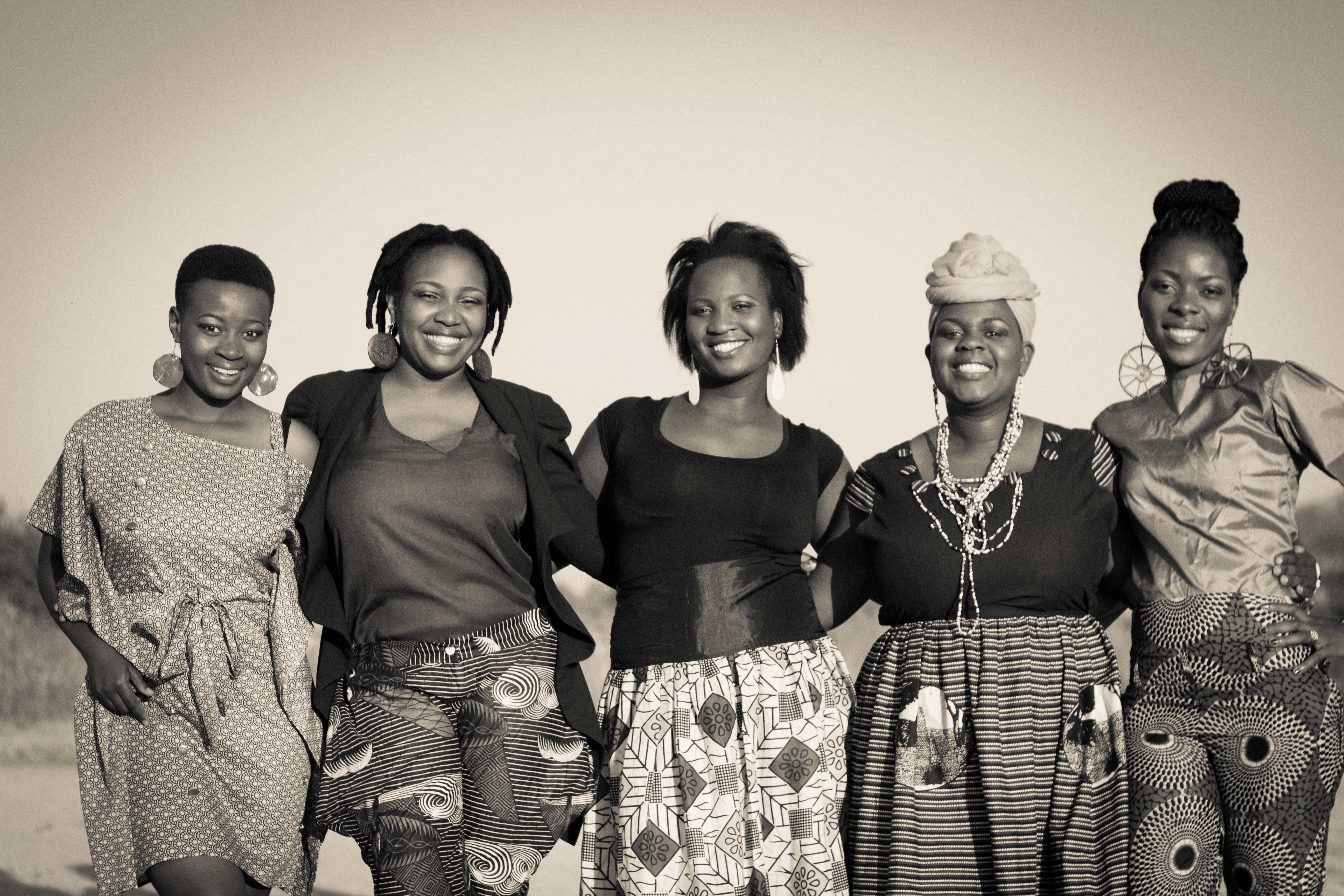 Zimbabwean female acapella group Nobuntu, an African concept meaning humbleness, love, unity, and family from a woman's point of view, has drawn international acclaim for its inventive performances ranging from traditional Zimbabwean songs to Afro Jazz to Gospel. Performances consist of pure voices, minimalistic percussion, and traditional instruments such as Mbira and authentic dance movements.
---
Lorrie Morgan
Saturday, October 14, 2023 | 8PM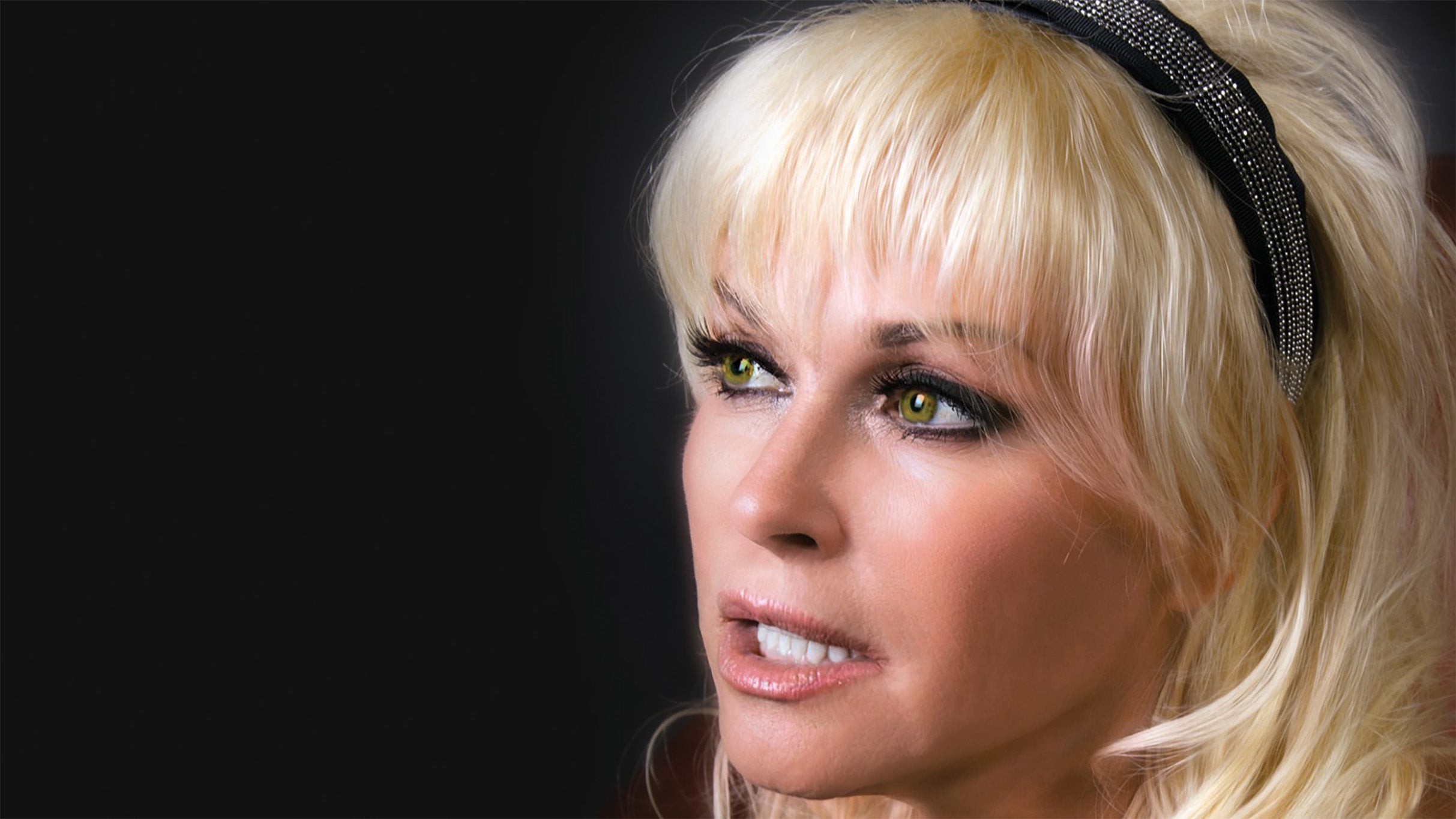 Noted as one of the most eloquently emotive vocalists of modern times, Lorrie Morgan was the first woman in her genre to begin her career with three consecutive Platinum albums. Whether covering a classic or sharing one of her own songs, Morgan is truly a song stylist in the grandest tradition. Experience a piece of Grand Ole Opry history as Lorrie Morgan showcases her incredible range of vocal and performance abilities.
---
Varla Jean Merman
Friday, October 20, 2023 | 8PM
Saturday, October 21, 2023 | 8PM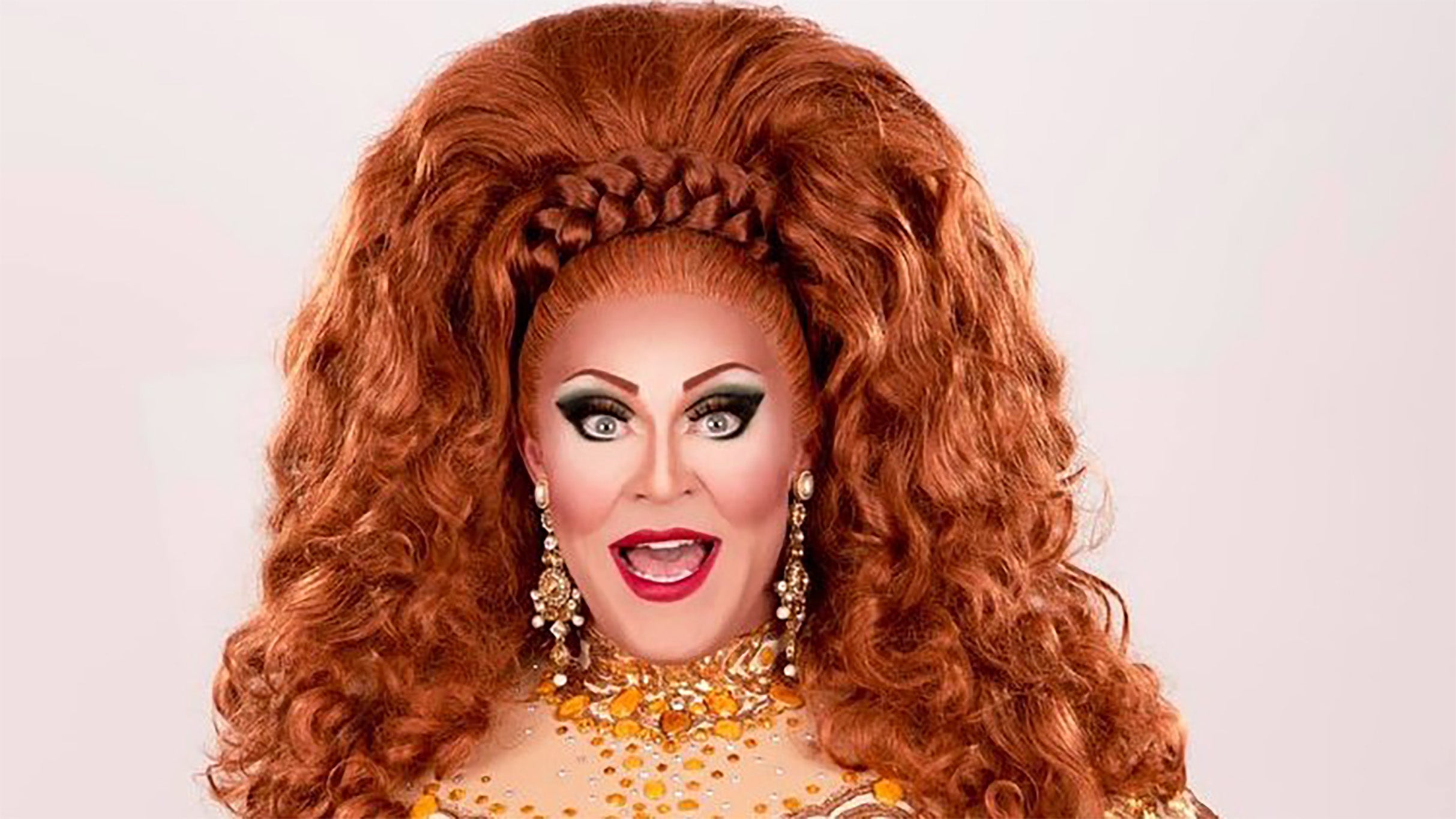 Varla Jean Merman is bringing her world-famous, unforgettable performance style to The American Theatre for two nights! Laugh, cry, and love along with Varla as she performs in an intimate cabaret space.
*VIP Meet & Greet Available*
---
Pink Martini featuring China Forbes
Saturday, October 28, 2023 | 8PM
Featuring a dozen musicians, with songs in 25 languages, Pink Martini performs its multilingual repertoire on The American Theatre stage. After making it's European debut at the Cannes Film Festival in 1997 and its orchestral debut with the Oregon Symphony in 1998, the band has gone on to play with more than 50 orchestras around the world.
---
Arrival From Sweden: The Music of ABBA
Saturday, November 4, 2023 | 8PM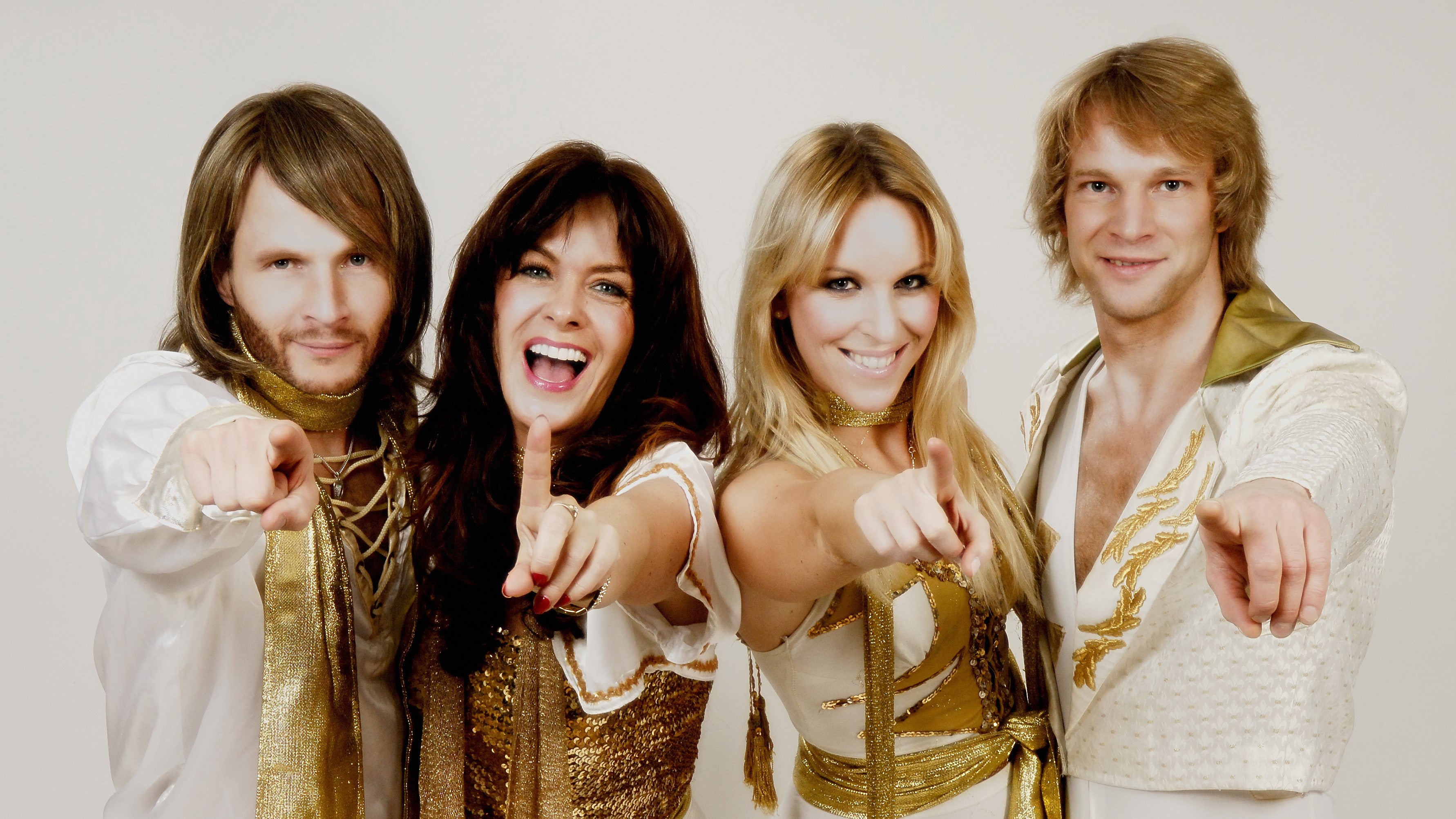 Peace, love, and ABBA! Join us as we take you on a disco stroll down memory lane with a tribute to the fun and dance-worthy ABBA hits. As one of the most popular and successful music groups of all time, they have become one of the best-selling music acts in the history of pop music, topping charts worldwide from 1974-1982, and in 2022. ABBA's album, Gold, was originally released in 1992 and in 2019, it passed its 900th week on the UK Official Albums Chart, making it the longest running Top 100 album of all time.
---
All Things Equal: The Life and Trials of Ruth Bader Ginsburg
Friday, November 10, 2023 | 8pm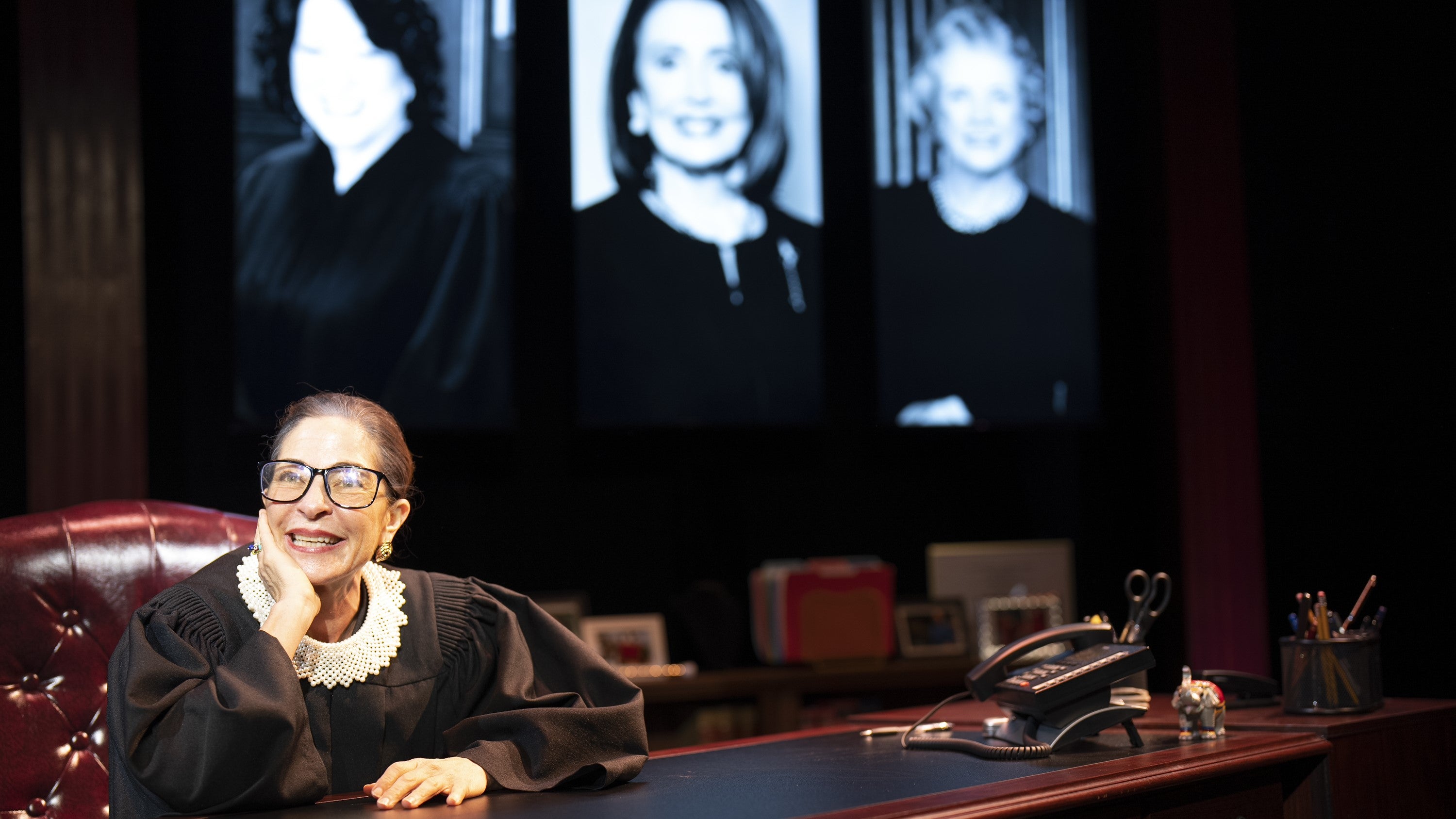 Supreme Court Justice "RBG" welcomes a friend of the family to her cozy chambers to convey, over the course of ninety fascinating and often funny minutes, a sense of her life and its many trials. An evening with a great and compassionate icon of straight-thinking American justice emerges... an RBG who is not only "notorious" but victorious as she takes a stand for ordinary people facing the many challenges of a changing world. Bring your scrunchies, your hankies, your humor and your heart to this entertaining and uplifting event!
---
Christmas is Here starring Kimberley Locke
Friday, December 1, 2023 | 8PM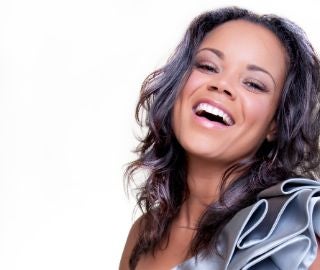 Tennessee native and American Idol runner up Kimberley Locke has been singing and performing since she was 8 years old, drawing inspiration from Hollywood's big names, such as Janet Jackson, Whitney Houston, and Patti LaBelle. Get ready for the holidays and enjoy your favorite Christmas classics reimagined by this incredible American Idol Alum.
*VIP Meet & Greet Available*
---
Squirrel Nut Zippers Christmas Caravan
Saturday, December 9, 2023 | 8PM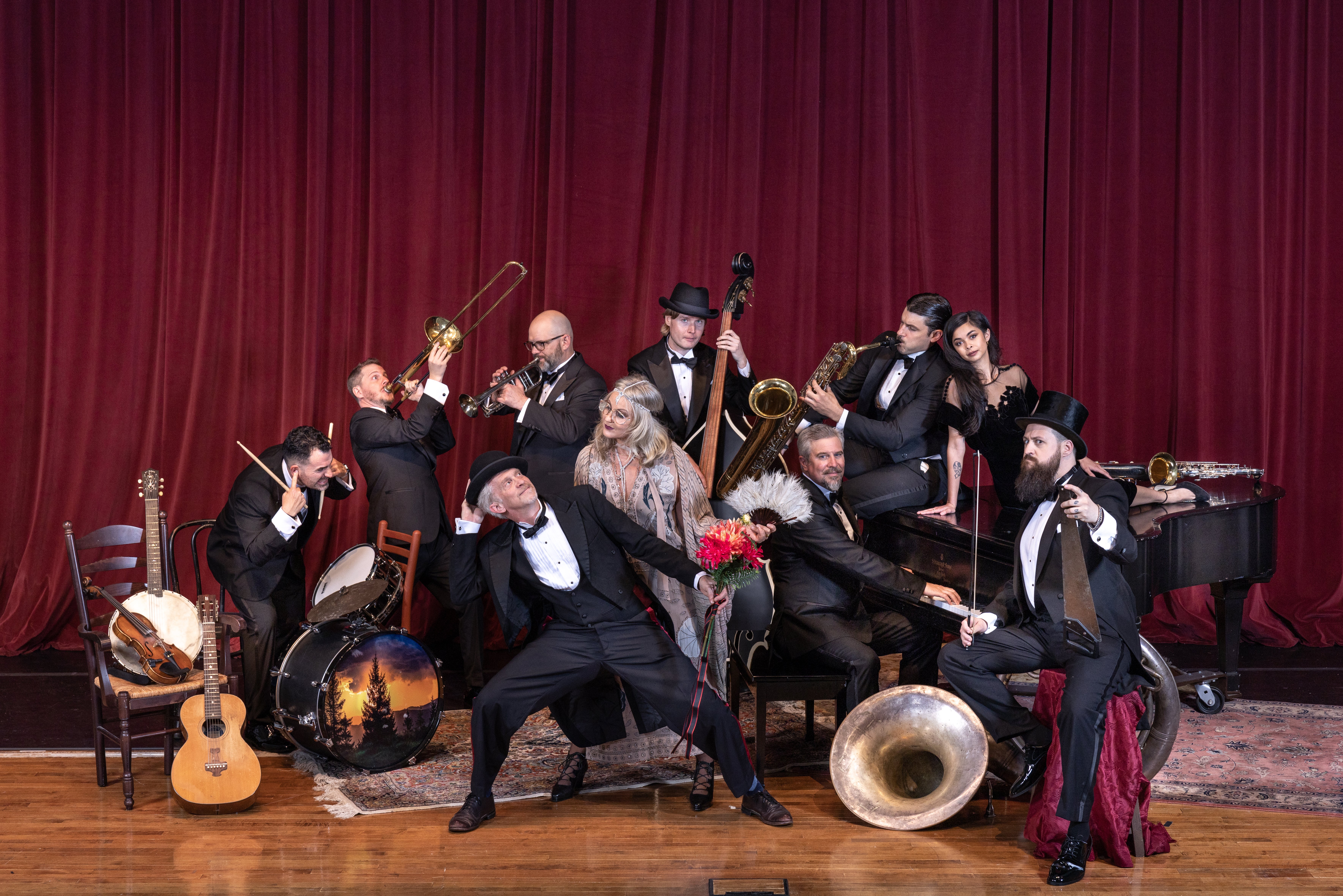 The Squirrel Nut Zippers are an American swing band that formed in Chapel Hill, North Carolina in 1993. Their music style is a mix of Delta blues, gypsy jazz, 1930s swing, klezmer, and other styles. This holiday season, take a musical trip back in time and find out what the Squirrel Nut Zippers are all about!
---
Scott Wichmann: Mister Showtime
Friday, February 23, 2024 | 8PM
Saturday, Feburary 24, 2024 | 8PM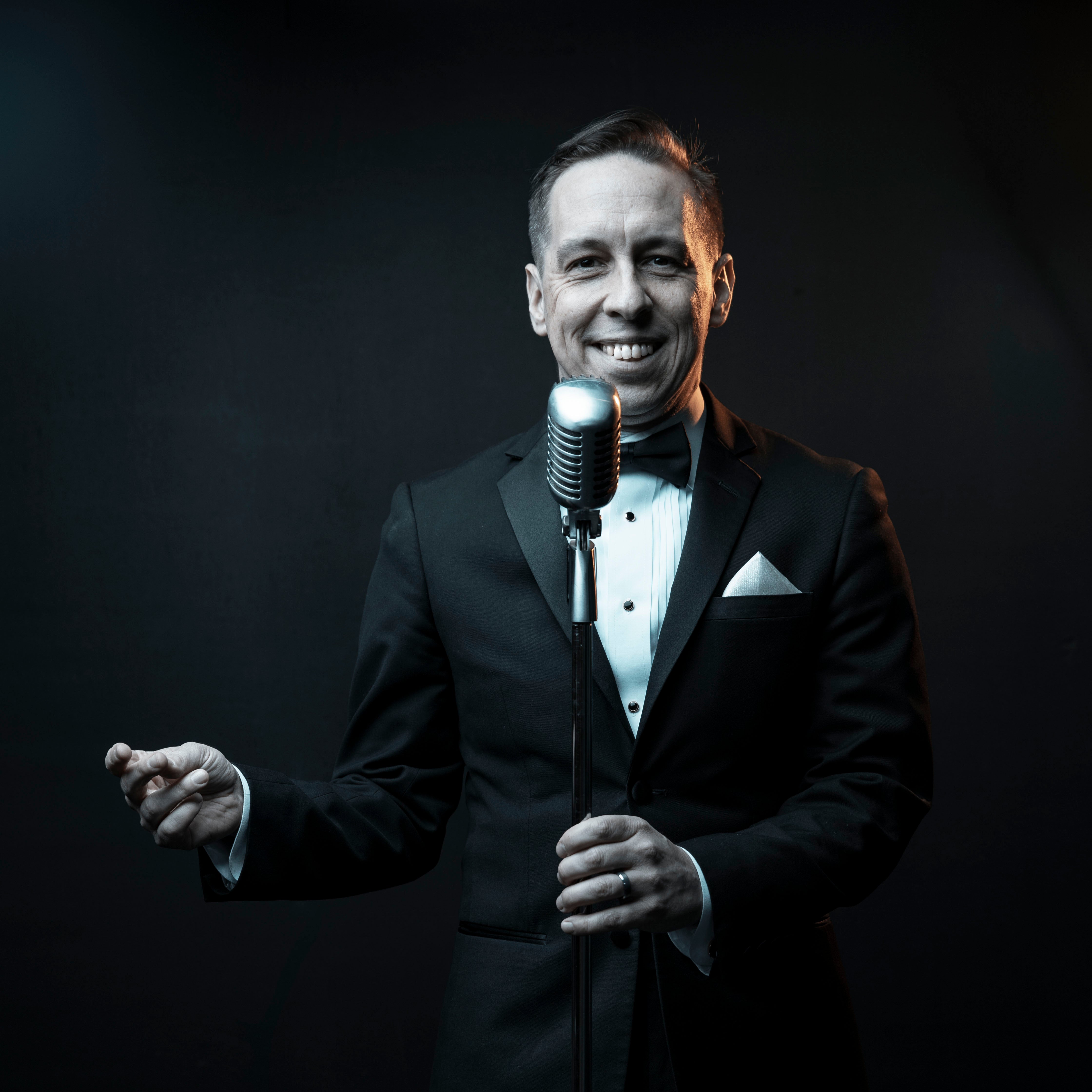 Blending the best of the Rat Pack, Bobby Darin, Tony Bennett, Mel Torme and more, Scott Wichmann is "Mister Showtime," bringing back the style and flair of a bygone era with his signature charisma. Backed by a tight trio led by Musical Director Ryan Corbitt, an evening with Mister Showtime is a great night out for both the young and the young at heart!
---
The Legendary Ingramettes
Sunday, February 25, 2024 | 3PM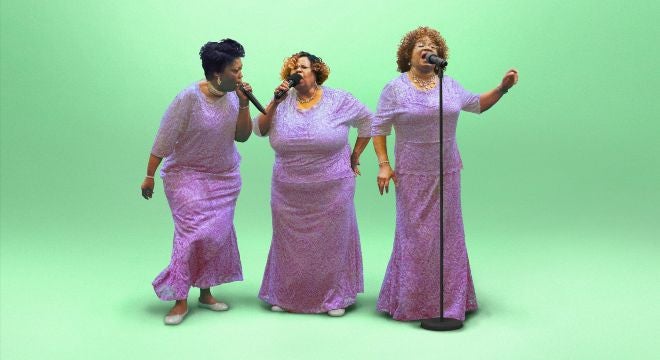 Hailed as Richmond, VA's "First Family of Gospel", The Ingramettes represent six decades of commitment to spirit, with a sound that just gets better with age. Tied together through the force of will of a matriarchy of women, the Ingramettes are nothing short of legendary.
---
Are You Smarter Than Your 8th Grade Nun?
Saturday, March 16, 2024 | 8PM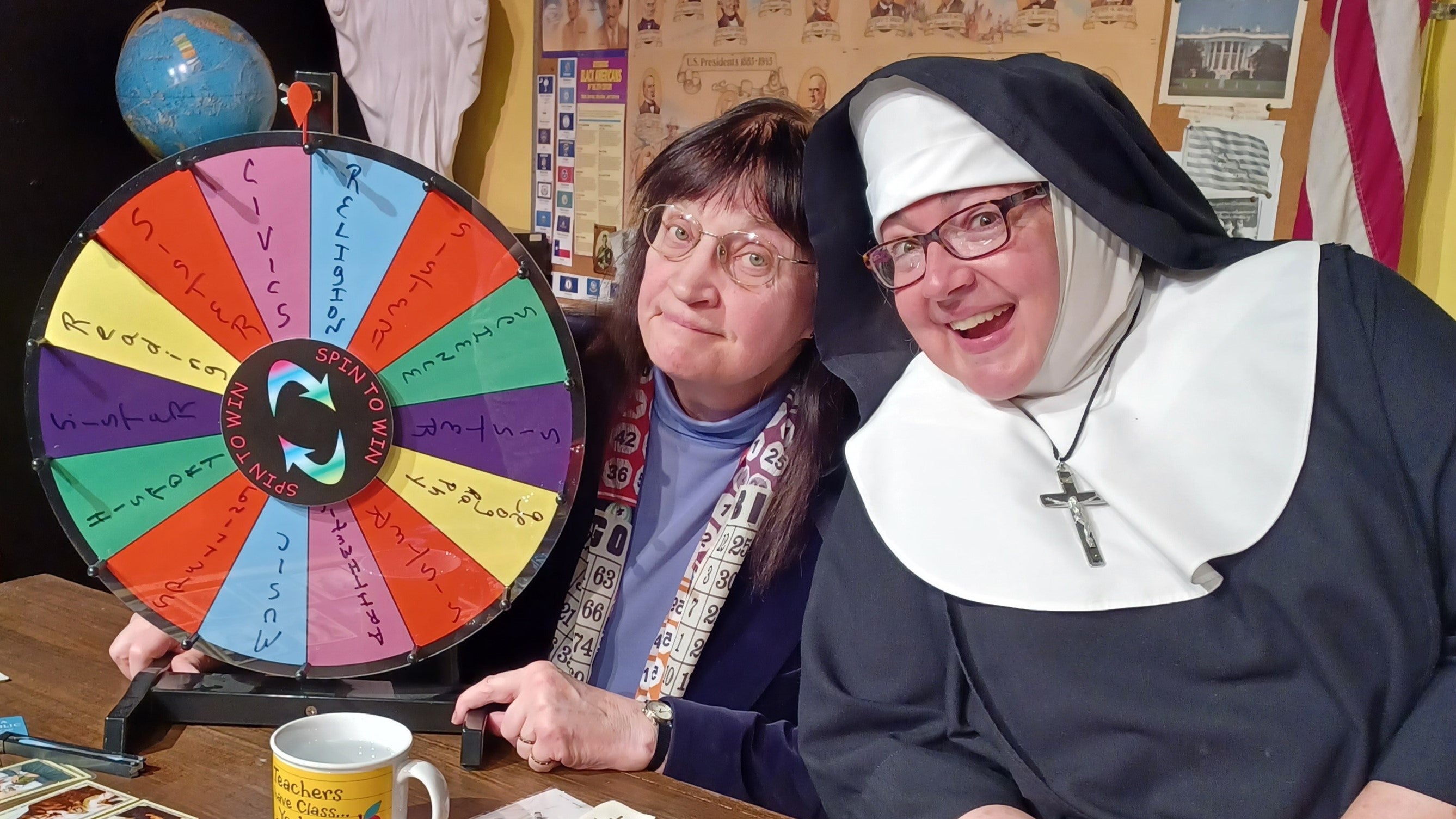 Are You Smarter Than Your 8th Grade Nun? is an interactive comedy show, where willing audience members compete to see who was paying attention in school and who was daydreaming about summertime. Contestants will be quizzed on all academic subjects, such as geometry, science, history and more! But remember, if you answer too many questions wrong, you will end up in Purgatory and in order to get out, you have to answer a religious question. So, do you have what it takes? Find out for yourself during this whimsical battle of wits.
---
Ann Hampton Calloway Sings the 70s
Saturday, March 23, 2024 | 8PM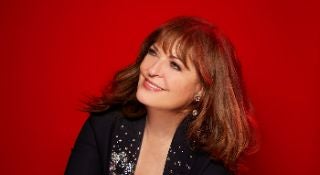 Don't miss the Tony nominated Broadway star and Platinum selling singer/songwriter in "Ann Hampton Callaway Sings the 70's" for a night of rousing and beautiful classics. Callaway covers hits from the great songwriters of the time Carole King, James Taylor, Joni Mitchell, Billy Joel, John Lennon and more. For a feel-good time of holding hands, clapping, singing along and taking a walk down memory lane, this is the show to see!
---
The Reduced Shakespeare Company in The Complete History of Comedy (Abridged)
Friday, April 12, 2024 | 8PM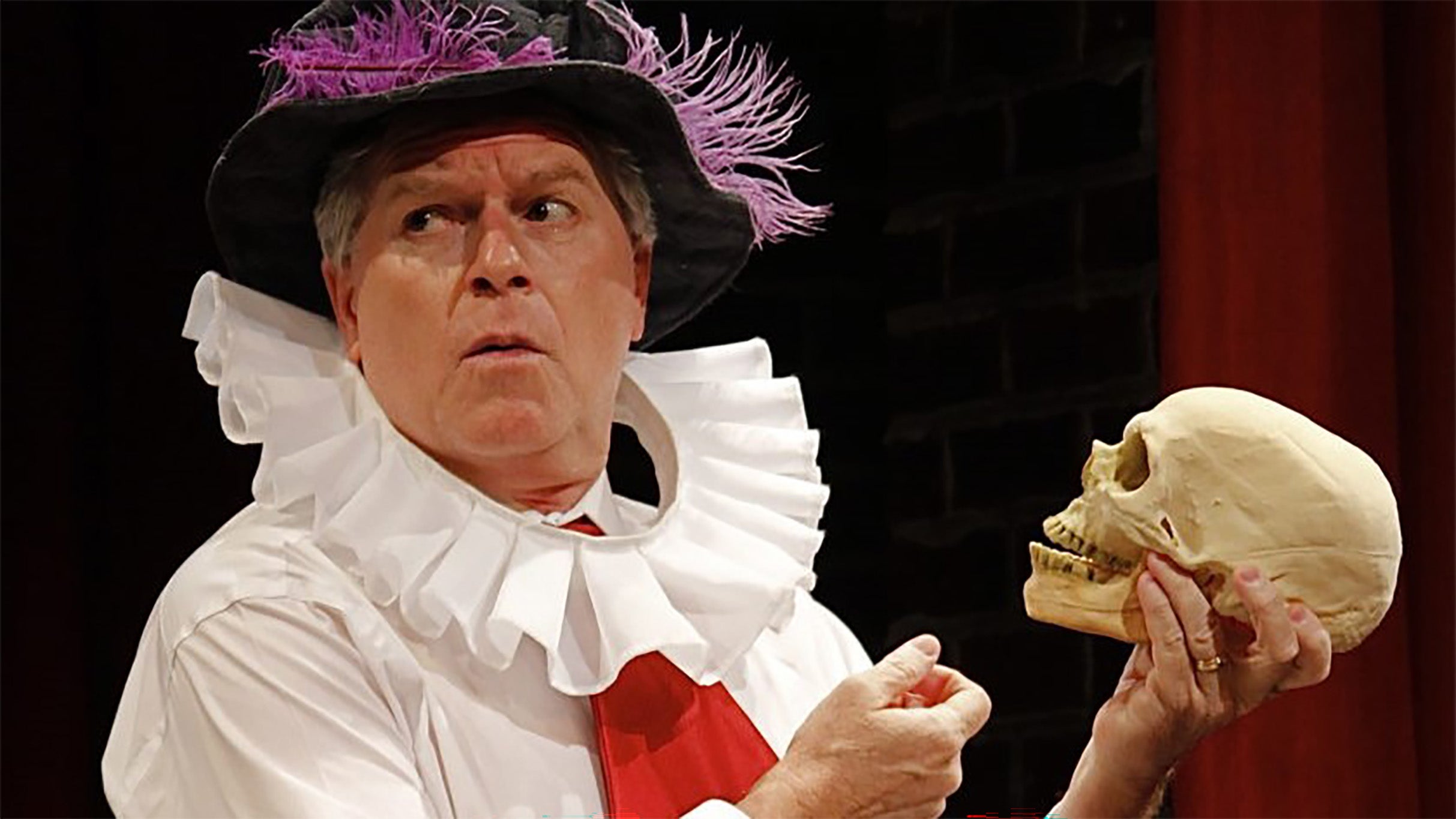 History, comedy, and Shakespeare, what more do you want! Called the "trio of Modern Marx brothers" and "intellectual vaudeville," The Reduced Shakespeare Company (RSC) is a touring American comedy troupe that performs fast-paced, seemingly improvisational condensations of huge topics. From cavemen telling "Rock Rock" jokes to Will Smith upset at Chris Rock's jokes and everything in between, the bad boys of abridgement leave no joke untold as they deconstruct the entire history of comedy in 90 rollicking minutes.
---
Bluegrass & Brew Festival: Hayde Bluegrass Orchestra
Friday, June 7, 2024 | 8PM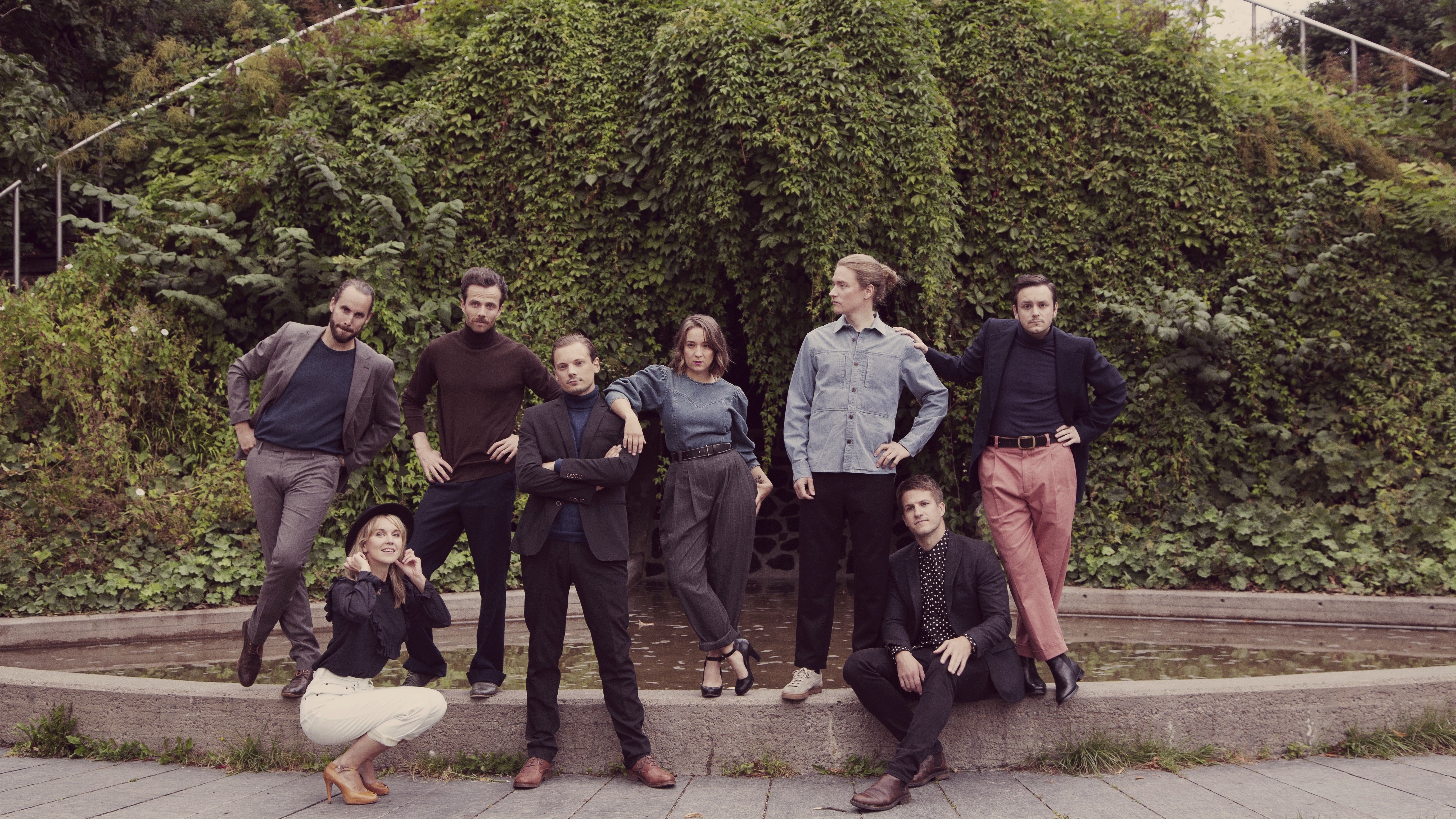 Hayde Bluegrass Orchestra defy any notion that bluegrass needs to be confined to Appalachia or any other corner of the American heartland. With a critically acclaimed debut album, a wealth of praise from critics throughout the continent and an instrumental acumen that defines them as musicians with a determined drive and dynamic, the band have helped reinvent the idea of roots music in a new and imaginative way. In doing so, they stay true to their early inspirations — specifically, Alison Krauss and Dan Tyminski sharing their sound in the Oscar-nominated Belgian film titled "Broken Circle Breakdown"— while coming up with a fresh and exhilarating approach that's entirely their own.
---
Bluegrass & Brew Festival: Chicken Wire Empire
Saturday, June 8, 2024 | 8PM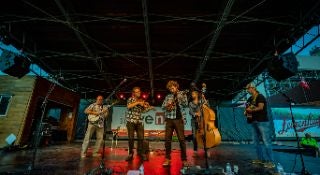 Chicken Wire Empire rides the line between traditional bluegrass and the contemporary. Its members have spent a lifetime honing their craft, with deep roots in tradition and music throughout the midwest scene. Their 2022 release "Fresh Pickles" features all original music by Minnesota songsmith Chris Castino (Big Wu), reimagined in Chicken Wire Empire's style. With love from their local scene, friends, and families, Chicken Wire Empire looks to the future, with a goal to strengthen Wisconsin's bluegrass scene, and further the appreciation of acoustic music.
---
Bluegrass & Brew Festival: Jacob Jolliff Band
Sunday, June 9, 2024 | 3PM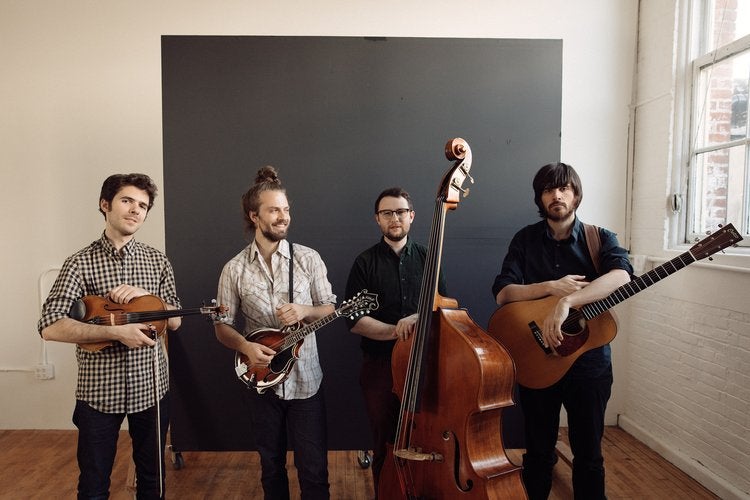 Coming from a musical family, Jacob Jolliff's father introduced him to the mandolin instrument at age seven and required him to practice every day for ten minutes. In school, Jacob and his father were in a bluegrass gospel band together and played in many festivals and churches throughout the northwest. Under his mentor's supervision, Jacob spent six hours a day playing various styles of music and eventually joined the band, Joy Kills Sorrow. This year, the mandolinist's main focus is The Jacob Jolliff Band. This ensemble is a group of virtuosic pickers that play Jacob's original instrumentals, as well as showcase his singing. They tour nationally in the US and have also travelled to Scotland and Australia to perform. Come listen to the eccentric sounds of this virtuosic band as they bring the Bluegrass feel!
---
LIGHTHOUSE SERIES
Hampton Roads Philharmonic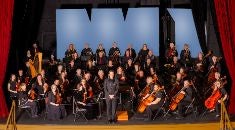 Season Opener: Classics Concert: Sunday, October 15, 2023 | 2:30PM
Winter Classics and Holiday Favorites: Sunday, December 10, 2023 | 2:30PM
Young Artist Showcase: Sunday, March 10, 2024 | 2:30PM
The Philharmonic's mission is to strive for artistic excellence, to increase community awareness and participation in the performing arts, program a diverse selection of repertoire, and create a variety of educational opportunities and experiences.
---
Riddick Dance Company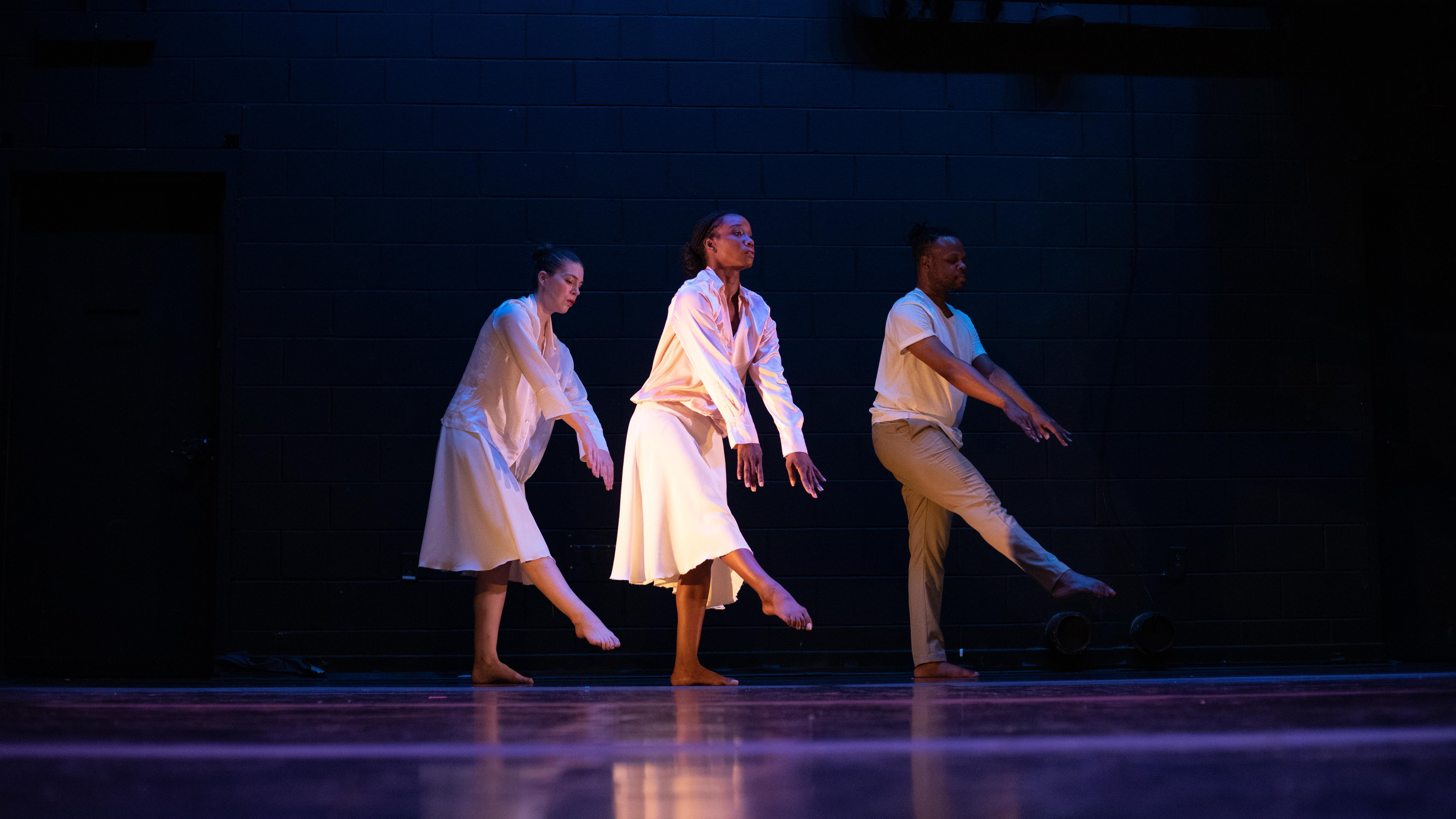 Bringing 4ORTH Diamonds: Friday, October 27, 2023 | 8PM

African American women have created a plethora of music based upon personal and historical experiences. The depth of emotion, beauty of line and complexity of harmonies adds much to the compilation of music by African Americans. The women highlighted tonight have blossomed throughout seemingly insurmountable obstacles to create music that is artistically thought-provoking, and ground-breaking in their approach to life as they have maneuvered through the challenges presented them on a daily basis. Rising above hardships, they prove that music makes it possible to bring forth diamonds!
The Mixed Bag Series: Friday, March 29, 2024 | 8PM
This evening of dance consists of three dynamic choreographic works known as The Mixed Bag Series. TWO FACES is a mixed media piece dealing with identity, reflection, love, and peace within told through Music By Gian Carlo Menotti, Andrew Lloyd Webber, And Sergey Rachmaninoff. Keith Lee's choreography to "A Dancers Signature" Story is about a dancer looking deep within on how we as a people have different personas of our human character that we bring to life by way of people that are close to us—Matheis Lockett, "Love Songs" The Quincy Jones Suite. The suite will consist of stories of love through storytelling and movement. Quincy Jones has been a well-known composer for over six decades for so many artists that will bring a fresh robust look on older generational songs.
---
The Rocky Horror Picture Show
Tuesday, October 31, 2023 | 8PM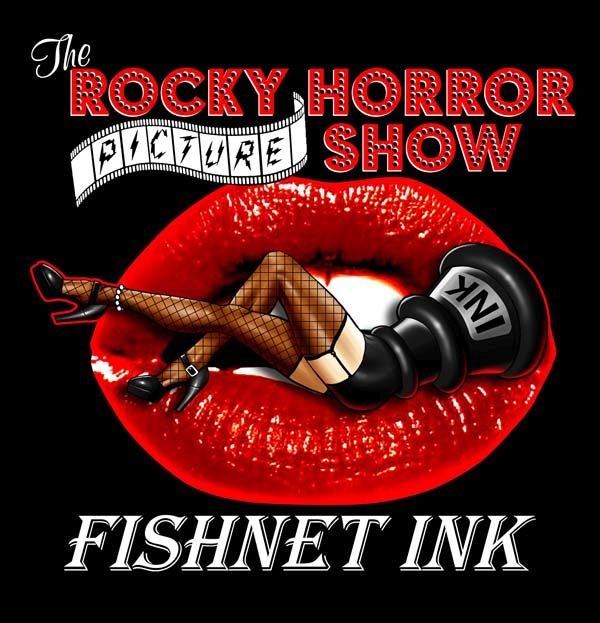 What better way to celebrate Halloween? Grab your fishnets, and pelvic thrust your way to The American Theatre's annual creature feature presentation of The Rocky Horror Picture Show! Audiences will time warp back to the 1970s and shimmy the night away to the voices of Magenta, Dr. Frank-N-Furter & Riff Raff on the Theatre's silver screen. Dust off your gold sequin top hat for some harmless musical fun — a delightful spoof of Hollywood horror movies and Old Dark House melodramas! Featuring a live shadow cast performance by Fishnet Inc.!
---
FAMILY FUN SERIES
The Legend of Sleepy Hollow
Saturday, October 21, 2023 | 11AM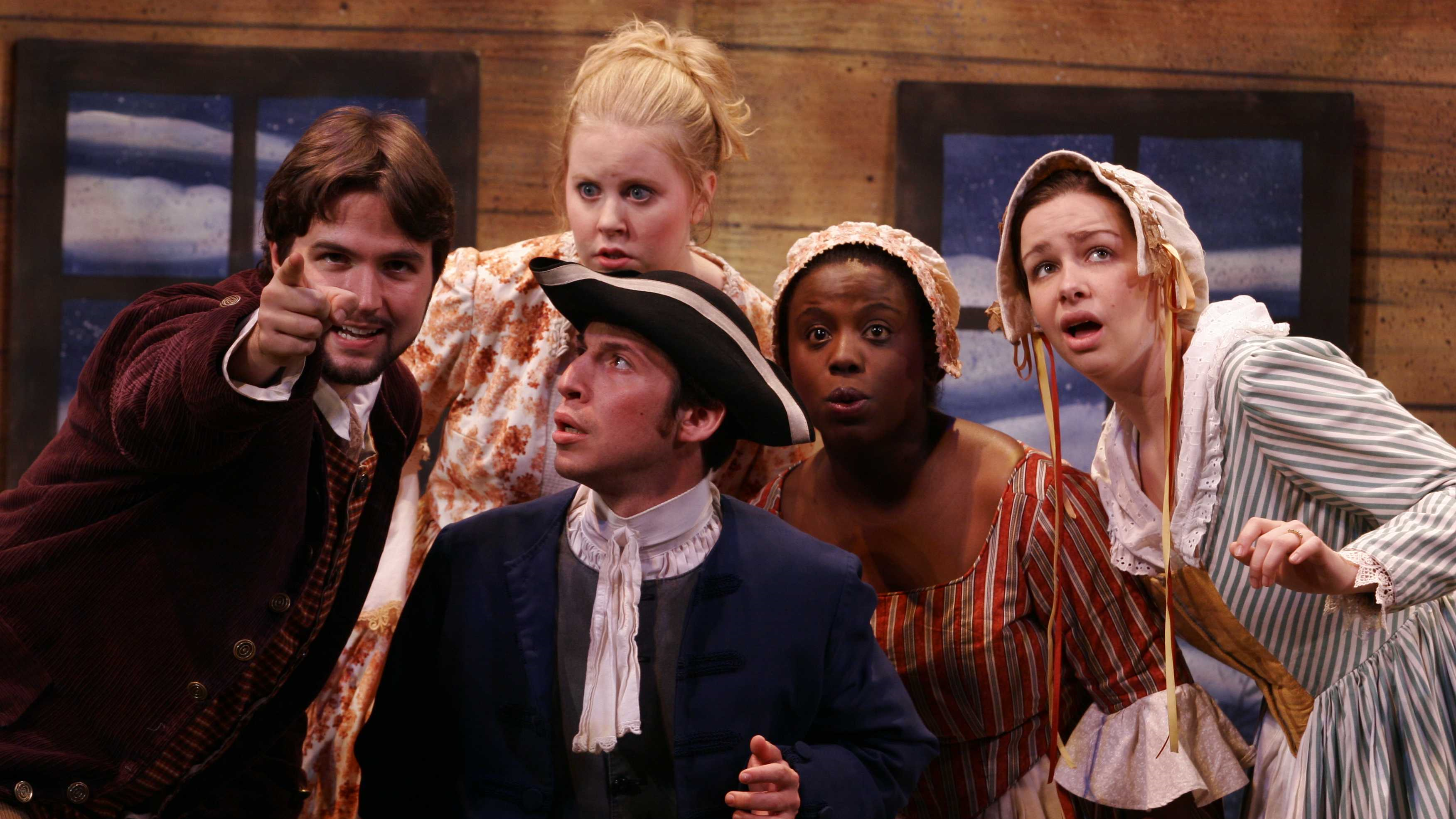 Celebrate Halloween and witness superstitious schoolmaster Ichabod Crane's child-friendly, spooky adventures as he encounters the galloping Headless Horseman in this eye-catching adaptation of Washington Irving's literary classic. A Virginia Rep on Tour Production.
---
A Christmas Carol
Saturday, December 2, 2023 | 11AM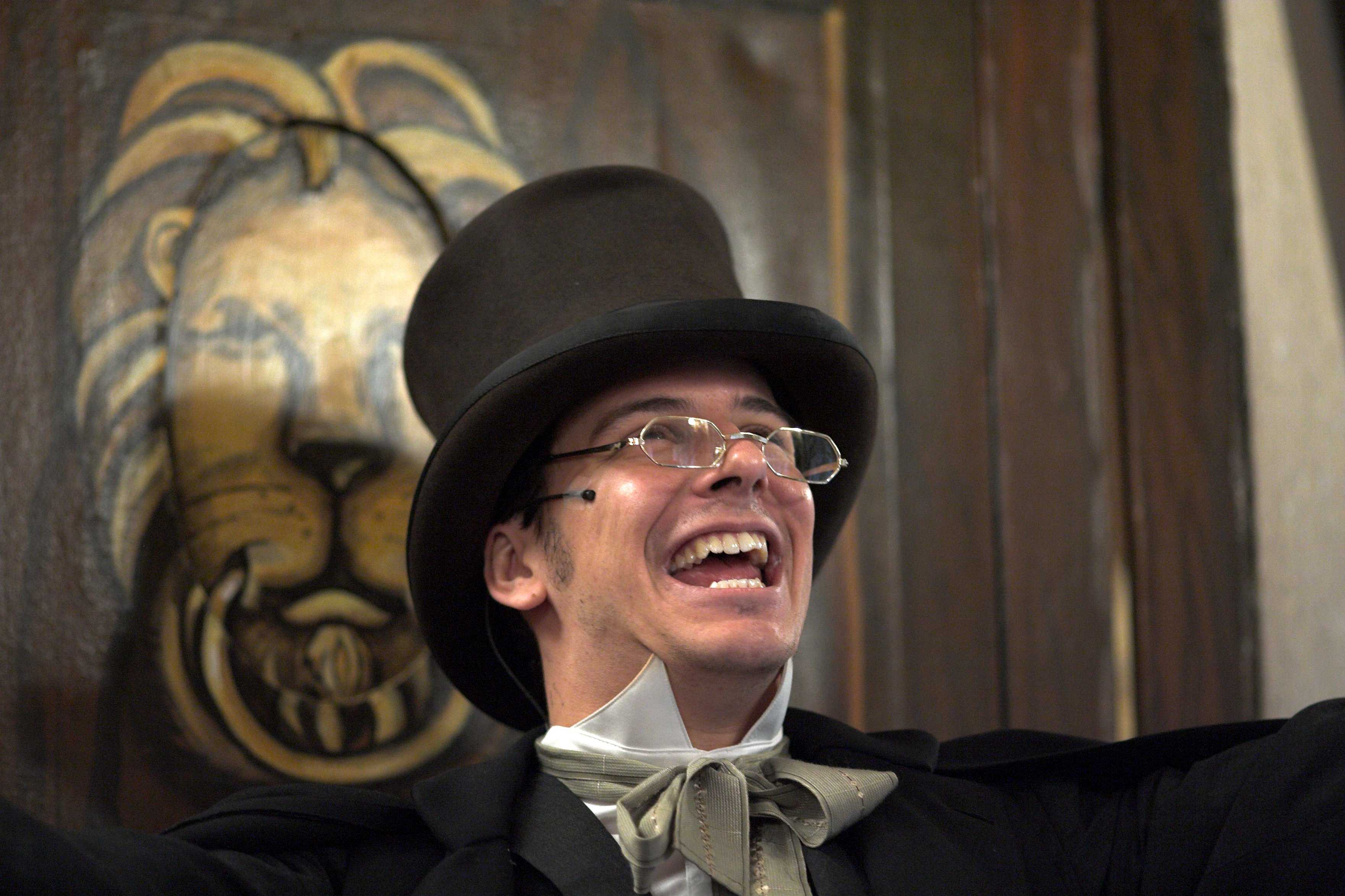 Perhaps the best loved holiday story of all time, this adaptation of Dickens' classic is particularly suited to children. Watch Mr. Scrooge have a change of heart from stone to gold as he is visited by the ghosts of Christmas. All the joy, sentiment and meaning are here, without being too scary for young
audiences. A Virginia Rep on Tour production. Adapted by Steve Perigard, Music and Lyrics by Paul Deiss.
---
Barefoot Puppets: Little Red & The Gingerbread Man
Saturday, February 3, 2024 | 11AM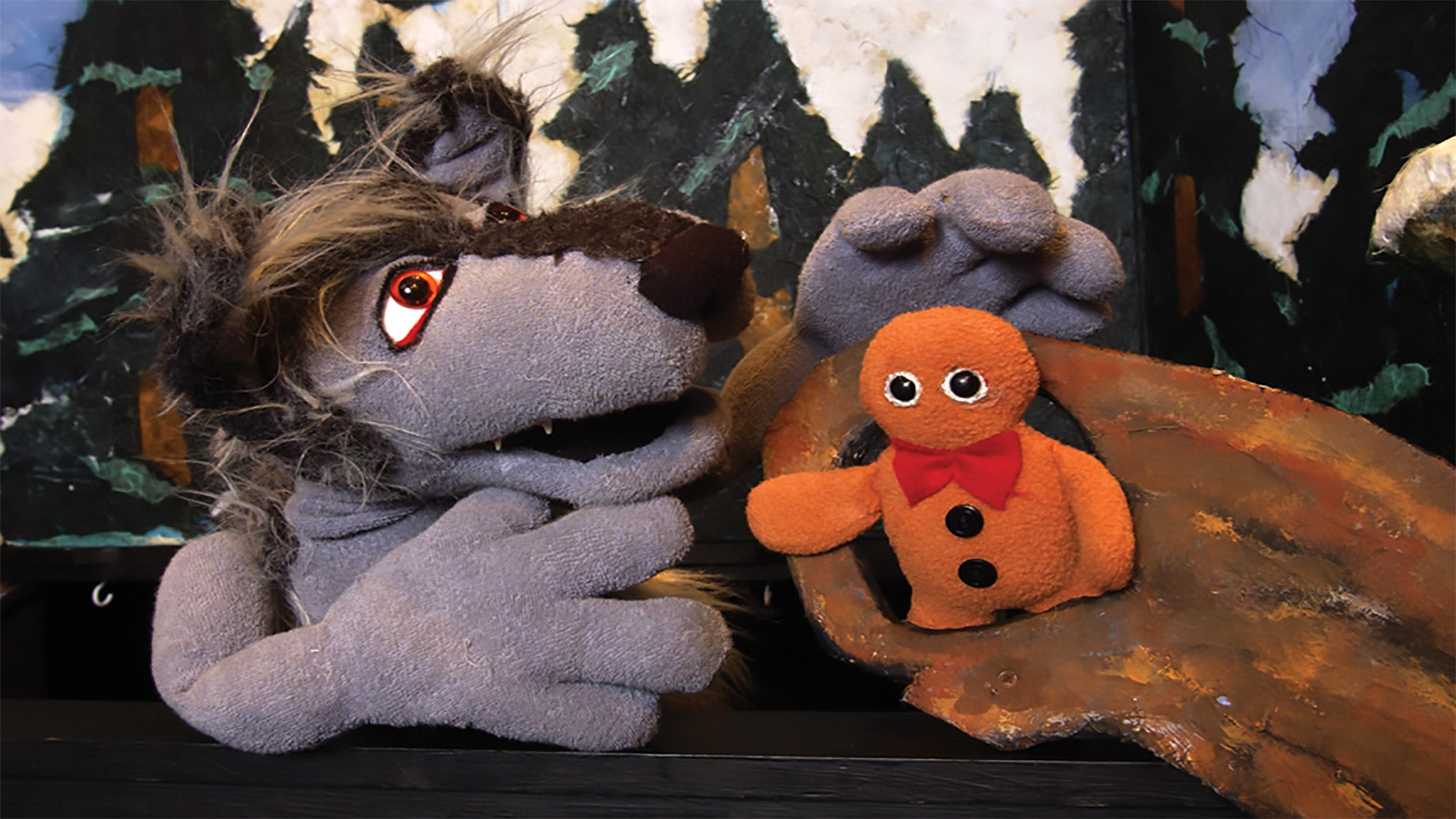 Two tales rolled into one! This show combines two well-loved, classic tales to create an original, fun-filled romp through fairy tales. Join Little Red as she pursues a mischievous Gingerbread cookie through the woods to Grandma's house. Original music, snowy scenery, and everyone's favorite Big Bad Wolf make up this seasonal favorite for our youngest audiences.
---
IN THE GALLERIES - The Charles H. Taylor Visual Arts Center
For more than 60 years the historic building in downtown Hampton served as the city's library. Built by Mrs. Grace Taylor Armstrong in honor of her father, it was meticulously restored and renovated, opening in 1989 as The Charles H. Taylor Arts Center to showcase the work of artists from throughout the Commonwealth of Virginia and the Mid-Atlantic region.
---
2023 Artists Who Teach
July 13 - August 26, 2023
Reception and Awards Ceremony: July 15, 2023 | 3-5pm
Artists Who Teach is an annual juried exhibition that presents the artwork of our talented visual arts educators throughout Coastal Virginia. Artwork in all media are represented by current educators of local schools, colleges, art centers and institutions. This year's exhibition features cash prizes awarded to Best in Show, First, Second, and Third Places.
Growth in Liminal Space: Jenn Clemons Solo Exhibition
"This past fall I visited the rainforests and beaches of the Pacific Northwest. Deep in the moss draped depths of the Hoh Rainforest some of the oldest and largest trees tower above their surroundings or have fallen buried within the ferns of the forest floor with new growth rising up from their trunks. With the dramatic climate changes that we now face, what is the future of these centuries-old giants? Will these gnarled towers still be living in another hundred years or will the driftwood monuments be all that remain? Their existence is at the edge of a precipice. To capture this idea, I gravitate to working from unusual tree forms that reflect their movement. I remove the background and focus on the form of the tree existing in the state of limbo. Working on large sheets of plywood in graphite with oil paint and pastels, I create texture and movement through loose marking and the layering of materials. In these shapes, I let the forms come to life of their own accord to reach out and share their story, engaging in a dialogue with the viewer."
34th Annual Virginia Glass Guild Juried Exhibition
The Virginia Glass Guild presents this juried exhibition featuring the many forms of glass created by members of the guild of artists working across the state of Virginia. The exhibition offers a wide range of creative glass processes, including blown, carved, cast, painted, flame-worked, fused, leaded, neon, sandblasted and stained glass. This year's juror is Chelsea Pierce, Ph.D. who is the McKinnon Modern and Contemporary Art Curator at the Chrysler Museum of Art.
Art Class and Workshop Fair
Saturday, August 26, 2023, 11am – 1pm
Join the incredible class instructors at The Charles H. Taylor Visual Arts Center as they demonstrate their craft at the fair. This is an opportunity to learn more about our fantastic classes and workshops for adults and children. Get a glimpse of our instructors at work as well as have a chance to purchase their art.
---
2023 Virginia Artists
September 16 - November 11, 2023
Artist Reception and Awards Ceremony: September 23, 2023 | 3-5pm
This much anticipated annual juried exhibition showcases many of Virginia's finest artists and artisans. This year's exhibition features cash prizes awarded to Best in Show, First, Second, and Third Places, and several awards of distinction in a variety of media. Artists from all across the Commonwealth, who work in all styles, genres, and media, are invited to submit artworks for consideration.
The Triumph of the Human Spirit: Vonnie Whitworth Solo Exhibition
"I find myself at a stage of life that I can concentrate on the images and subjects that truly inspire me to my core. With no parameters, I am able to pursue this search into the soul of the subject. An ordinary experience, a slice of life or a moment in time make my heart race. Dignity, beauty, strength and grace become my source of inspiration. Since childhood, I have been interested in capturing the human spirit. This solo exhibition is an opportunity to express myself with my watercolor paintings and graphite drawings."
---
2023 Small Works
December 2, 2023 – January 13, 2024
Artist Reception and Awards Ceremony: December 2, 2023 | 3-5pm
While many famous works of art catch our attention due to their grandiosity, the Small Works Exhibition is here to paint a different picture – a miniature one! Artists from around the region are invited to submit miniature and small artworks in any media. Artworks in all media are represented, and the exhibition presents a wide range of styles, techniques, content, imagery and intent. Wonderful things do come in small packages – and they make amazing holiday gifts!
---
3rd Annual Hampton Holiday Fine Arts Bazaar
Saturday Dec. 10, 2020 | 11am - 5pm
Sunday Dec. 11, 2020 | 11am - 3pm
Join us for the third annual Hampton Holiday Fine Arts Bazaar! The opening of the Small Works Exhibition will be accompanied by this two day fine arts bazaar featuring original, handmade works from artists around the region. Come meet the artists and shop for extra special holiday gifts!
---
2024 Hampton Arts League Member Exhibition
February 3 – March 30, 2024
Artist Reception and Awards Ceremony: February 10, 2024 | 3-5pm
The Hampton Arts League Member Exhibition presents the artwork of The Charles H. Taylor Visual Arts Center's member organization showcasing both emerging and established artists working in a variety of media. This diverse exhibition represents the talented and unique artists who reside and work in Hampton Roads.
Apprentice to Light: The West of Ireland - Photographs by Glen McClure
Born in Norfolk and a lifelong resident of Virginia, Glen McClure has brought the people and places of the United States and Europe into focus through his photography. His first visit to Ireland in 1994 lead to his obsession with landscapes and seascapes of this great country. In his words, "I follow the light. Literally, I look at the sky and then drive or walk in the direction that looks interesting. I have followed many a tiny, narrow back road with no idea where it would lead, and something magical is waiting at the end." This exhibition features a selection of McClure's work over the past 25 years.
Hampton City Schools Art Student Exhibition
(K-12) Celebrating Youth Art Month
March 1 – March 30, 2024
---
Renewal: Outdoor/Indoor Sculpture Exhibition
April 20 – June 15, 2024
Opening Reception: April 20, 2024 | 3-5pm
Utilizing the grounds of The Charles H. Taylor Visual Arts Center, this curated outdoor sculpture exhibition highlights artists from Virginia and North Carolina. Entitled Renewal, the exhibition revitalizes the open space around the Arts Center to create wonder, surprise and discovery as visitors stroll the grounds. Invited artists will also display smaller works within the galleries.
HAMPTON ROADS PRIDE EXHIBITION
Celebrating and showcasing artwork created by LGBTQ+ artists, this exhibition addresses issues related to the LGBTQ+ community, such as identity, representation, discrimination and liberation. The exhibition will feature a wide range of mediums, such as painting, sculpture, photography, and mixed media work.
---

Saturday, April 27, 2024 | 7-10pm
ARTini is an event that invites mixologists from the Peninsula's most prominent restaurants and bars to compete to see who can create the most artistic martini. This inspiring occasion will feature an amazing lineup of the area's finest food and beverage establishments. Each restaurant will provide an appetizer for the guests to enjoy as well as their artfully delicious martini. Each mixologist will square off with other mixologists as they vie for the People's Choice Award and Best Overall Martini Award. Each person has the opportunity to vote for their favorite ARTini at the end of the night.
---
Sponsor Acknowledgement
Hampton Arts is proud to thank the following businesses, foundations, and sponsors who have helped support our programs on stage, in the classroom, in our galleries, and in our community.
Platinum Season Sponsors: Hampton Convention and Visitors Bureau, Virginia Media
Gold Season Sponsors: Holiday Inn Express at Coliseum Central, Jeff's Flowers of Course
Premier Performance Series Sponsor: Coliseum Central
Performance Sponsor: Peninsula Custom Framing & Gallery

Television Media Sponsor: News 3 WTKR
Magazine Media Sponsor: Veer Magazine
Hampton Arts is supported in part by the Virginia Commission for the Arts and Art Works for The National Endowment for the Arts.
---
Season Subscription
The FLEX-8 subscription consists of eight tickets (*to select shows/performances) to use in any combination with a $5 discount per ticket. Subscriptions may be purchased in person or mailed to Hampton Coliseum Box Office. Single tickets may be ordered in person at the Hampton Coliseum Box Office or online at Ticketmaster.com beginning August 1, 2023.