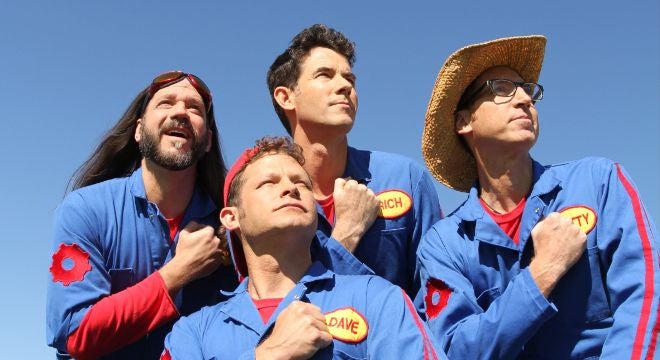 Members of The Imagination Movers
Feb 9, 2023
Members of The Imagination Movers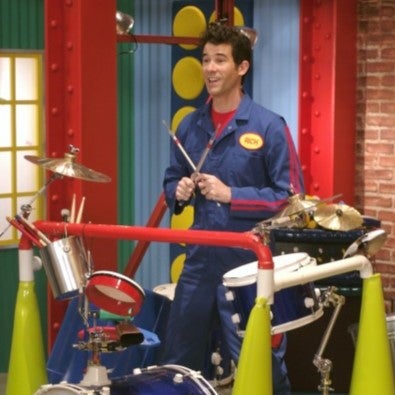 Rich Collins - He may be a drummer on the Imagination Movers' TV show, he's actually a multi-instrumentalist, playing guitar, bass, and occasionally drums in concert and in the studio. On their show, his drum sticks double as "Scribble Sticks" and he uses them to draw words and pictures. Collins is originally from Silver Spring, MD, but relocated to New Orleans in the early 1990s to form a rock band called Dubly. Prior to forming The Imagination Movers, Collins was a journalist. He has released two solo albums, Golden Pick and That Escalated Quickly. Currently, he is working on music of his own in addition to The Imagination Movers.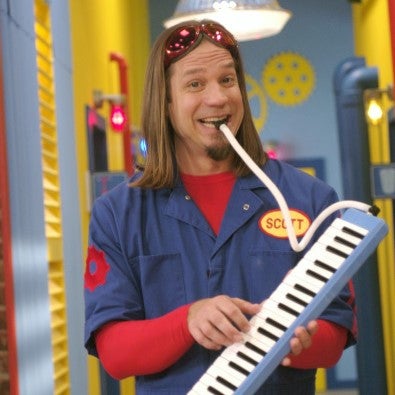 Scott Durbin - He was the initial inspiration for The Imagination Movers in 2003 when he wanted to create a live action local kids show that presented strong male role models for children. Prior to the formation of the band, he was a teacher for a total of ten years, which was one of his inspirations for The Imagination Movers. Durbin is also a multi-instrumentalist, playing the mandolin, keyboards, and melodica on the show. He also wears "Wobble Goggles," which allow him to see things from a variety of perspectives. Currently, he is an Assistant Professor at the University of Louisiana.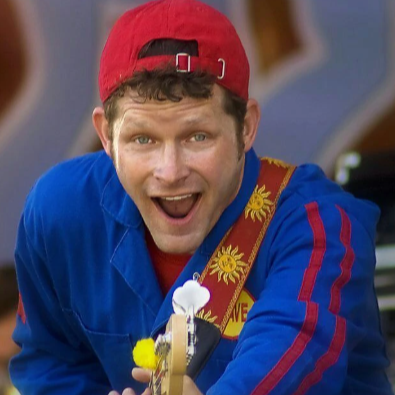 Dave Poche - As an Imagination Mover, Poche is known as the Movers' "jack-of-all-trades." He uses his red gadget hat as a storage device for a variety of objects, many of which he'll then use to make all of his gizmos and contraptions. Poche also receives credit for creating the concept of the Warehouse Mouse puppet, which is a cornerstone on screen. He does not have any formal theatrical or musical training, however, he did fiddle with the bass briefly in college and even did some stand-up comedy. Poche plays bass guitar on both the Imagination Movers' show and during live performances.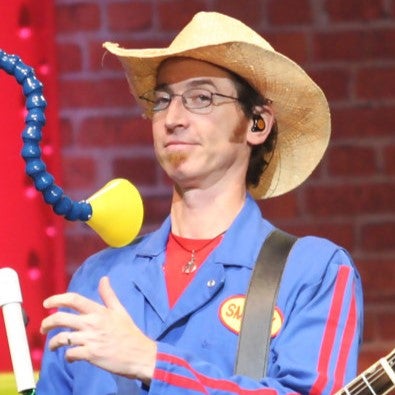 Scott "Smitty" Smith - While he is the guitarist for the Movers, Smith is also the adventurous outdoorsman of the group. He grew up in Southern Louisiana, hunting and fishing every weekend as a child, and continues these activities in his free time. He is able to contribute his outdoor experiences to the group by blowing duck and goose calls on some of the band's songs, including "I Heard That." Smith's prop on the show is his trusty journal, which represents his Indiana Jones-like scholarly personality and is used as a resource when the Movers are trying to solve a problem.
The Imagination Movers are coming to The American Theatre on Saturday, March 4th at 2pm. Get your tickets here today!
Pre-Show and Post-Show Meet and Greet tickets available here.