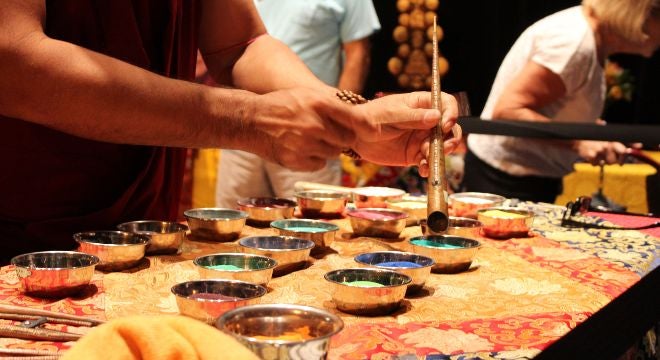 Secret Meanings of the Mandala
Jul 1, 2022
Secret Meanings of the Mandala
As we have in previous years, we look forward to hosting The Mystical Arts of Tibet right here at The American Theatre! With a weekend of eye-opening experiences, the monks of Drepung Loseling Monastery offer insight into the artistic traditions of Tibetan culture. One of the most notable traditions has been the creation of sand mandalas.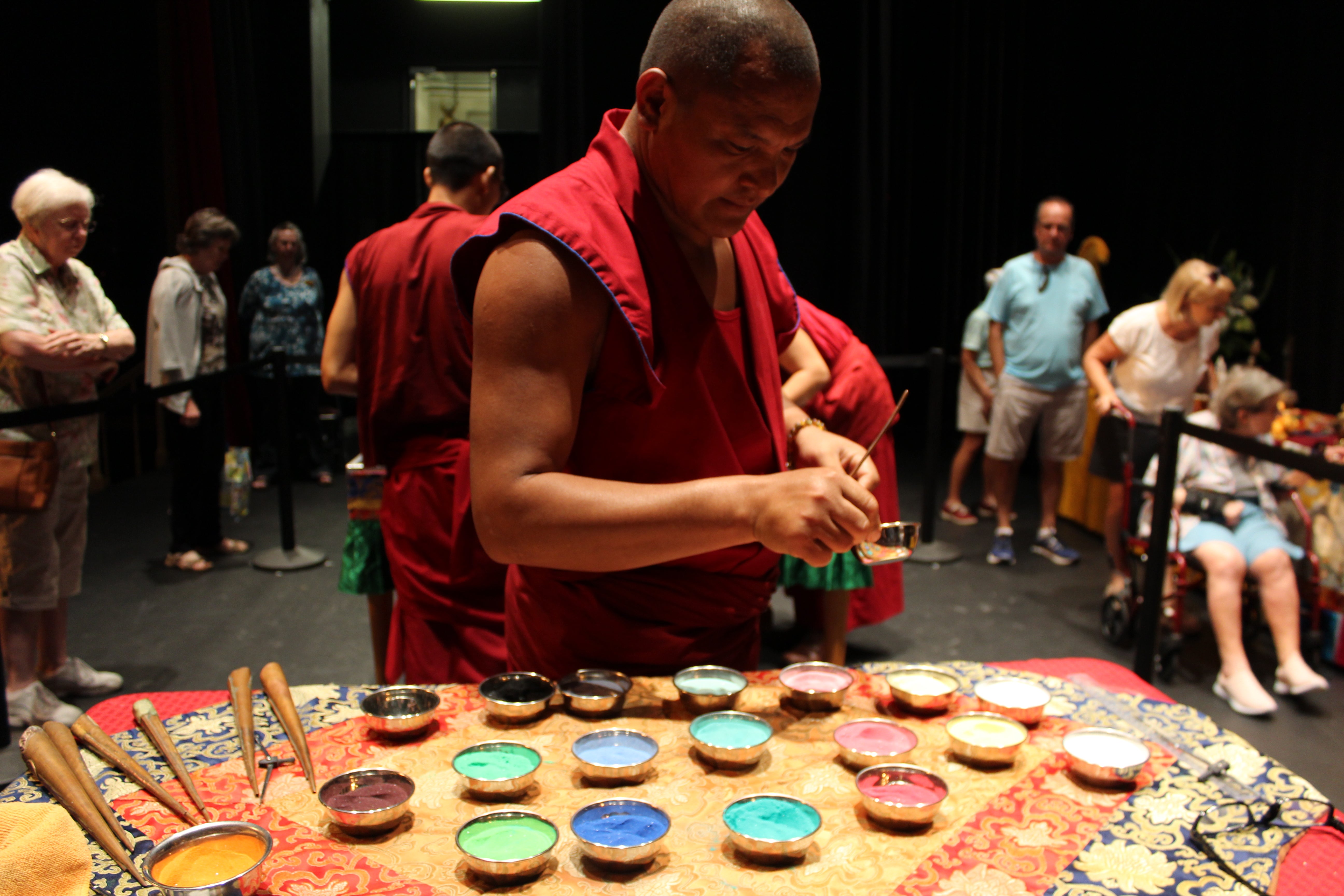 The sand mandala is created over the course of a few days to a few weeks using colored sand and then ritualistically dismantled after completion. Generally speaking, all mandalas have three separate meanings: outer, inner, and secret. Meanings on the outer level represent the divine form of the world. Inner level meanings portray a map that transforms the ordinary human mind into an enlightened mind.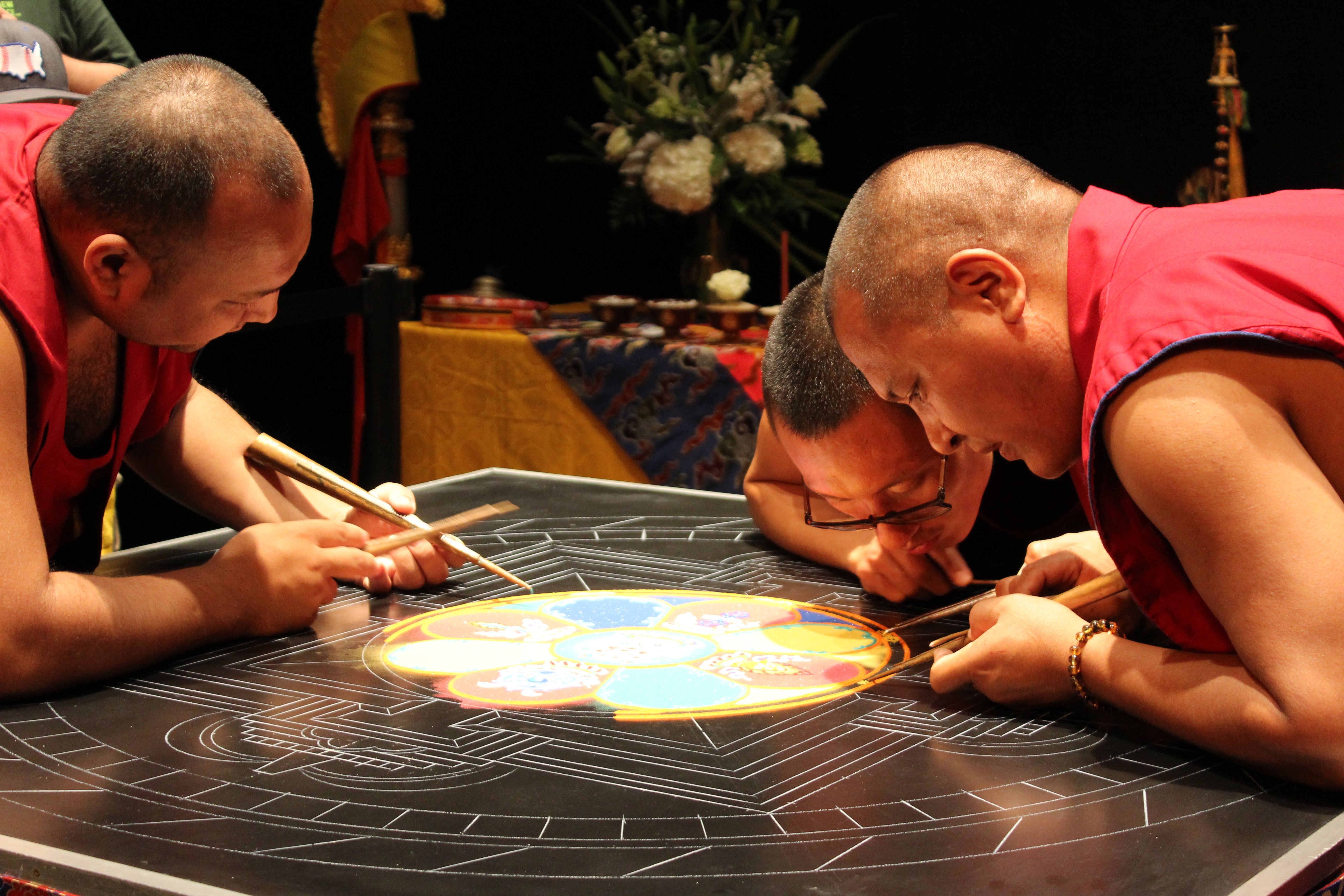 Lastly, the secret meanings illustrate the precise balance of subtle energies between the body and the clear-light dimension of the mind. Creating a sand painting is claimed to impact purification and healing on all three of these levels. Whether or not this is your first time witnessing the painstaking placement of millions of grains of sand, we encourage you to stop by and learn more about these wonderful creations!
This month is your chance to witness (and give it a try on your own!) the incredible work of these monks when The Mystical Arts of Tibet returns to The American Theatre on July 28-31! This event is free to attend and open to the public!
Opening Ceremony: Thursday, July 28, 2022 from 12-6pm; ceremony at 12pm

Creation of Sand Mandala: Friday, July 29, 2022 from 10am-6pm; open house

Creation of Sand Mandala: Saturday, July 30, 2022 from 10am - 6pm; open house

Completion of Mandala and Closing Ceremony: Sunday, July 31, 2022 from 12- 2pm; ceremony at 3pm